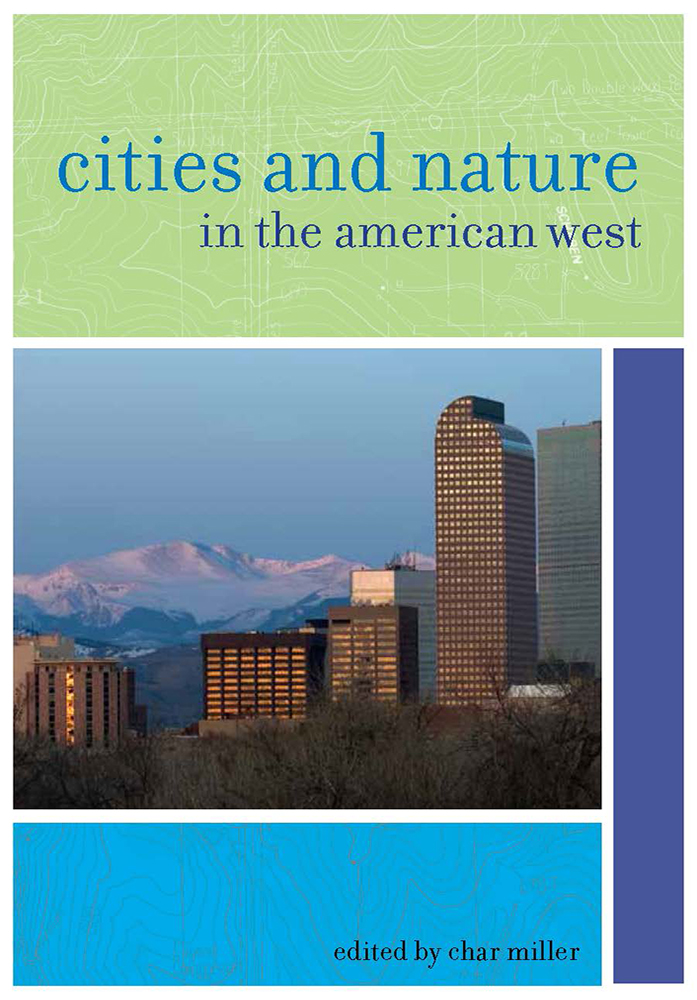 Cities and Nature in the American West$34.95
Editor:
Char Miller
Format: Paper
Pages: 288
ISBN: 9780874178241
Published Date: 2010
In less than a century, the American West has transformed from a predominantly rural region to one where most people live in metropolitan centers. Cities and Nature in the American West offers provocative analyses of this transformation. Each essay explores the intersection of environmental, urban, and western history, providing a deeper understanding of the com- plex processes by which the urban West has shaped and been shaped by its sustaining environment. The book also considers how the West's urban development has altered the human experience and perception of nature, from the administration and marketing of national parks to the consumer roots of popular environ- mentalism; the politics of land and water use; and the challenges of environmental inequities. A number of essays address the cultural role of wilderness, nature, and such activities as camping. Others examine the increasingly per- vasive power of the West's urban areas and urbanites to redefine the very foundations and future of the American West.
Author Bio
Char Miller is W. M. Keck Professor of Environmental Analysis at Pomona College.
Reviews
". . . this is a strong set of essays, each of which has sufficient depth to provide a well-rounded argument but is short enough to use effectively in a college course that explores the urban-environment interface. Hal Rothman would have been very pleased." -- Environmental History
Environmental History
"Readers of Cities and Nature in the American West will be enlightened by . . . the interconnectedness of people, cities, and nature in a spectacular natural region so many city-dwellers call home." -- Western American Literature
Western American Literature