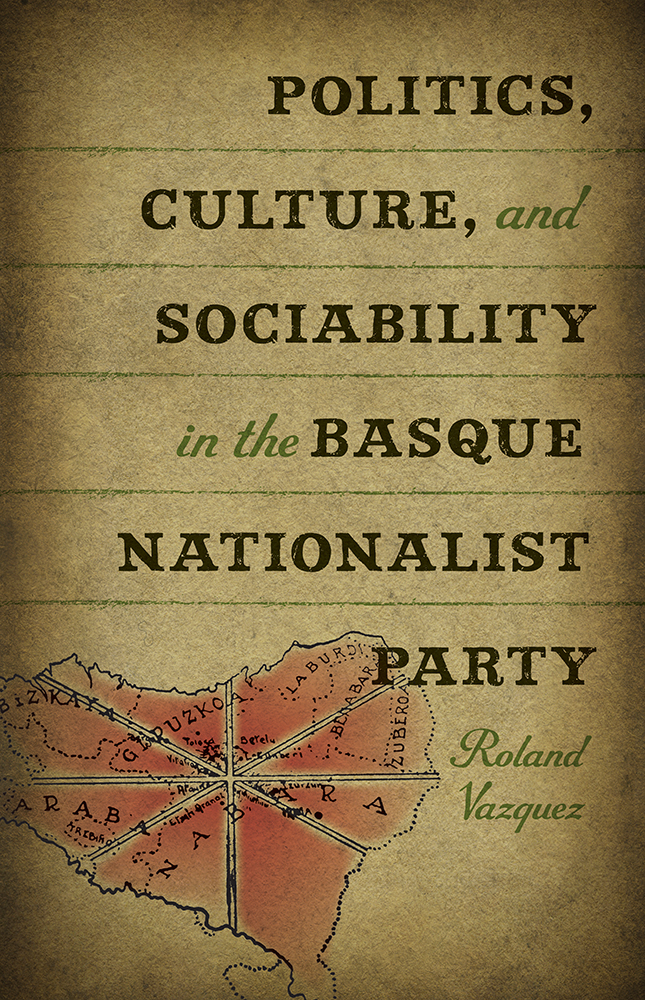 Politics, Culture, and Sociability in the Basque Nationalist Party$39.95
Author:
Roland Vazquez
Format: Cloth
Pages: 296
ISBN: 9780874178227
Published Date: 2010
Until now, social scientists studying Spanish politics have focused on party systems, regime transition, and election analysis, and anthropologists studying Spain have largely neglected its political parties. This book is a pathbreaking work of political anthropology and an ethnographic study of the Basque Nationalist Party (PNV). Author Roland Vazquez studies Basque nationalism as not merely a political phenomenon but as a cultural and social one as well. He examines the forces that have shaped the Basque political panorama, the nature of Basque political campaigns, Basque cultural and social movements both inside and outside the explicitly partisan milieu, and the role of other parties in the Basque Country. The study is enhanced by extensive interviews and broad fieldwork among Basque contacts of diverse backgrounds and loyalties. The result is a vivid portrait of political life in the contemporary Basque Country, of the tensions between various nationalist parties and philosophies, and of the way politics are influenced by Basque notions of community, social connections, and national identity. The book also serves as a model for studies of other political and nationalist movements and the cultural and social ties and values that drive them.
Author Bio
Roland Vazquez is associate professor of social sciences and anthropology at Upper Iowa University in Fayette, Iowa.
Reviews
"Roland Vazquez's book is a most original, important, and interesting work on Basque politics and society. There are few studies in political anthropology that combine fieldwork, participant observation, and library research so well." - Juan Linz, Sterling Professor Emeritus of Political and Social Sciences,Yale University