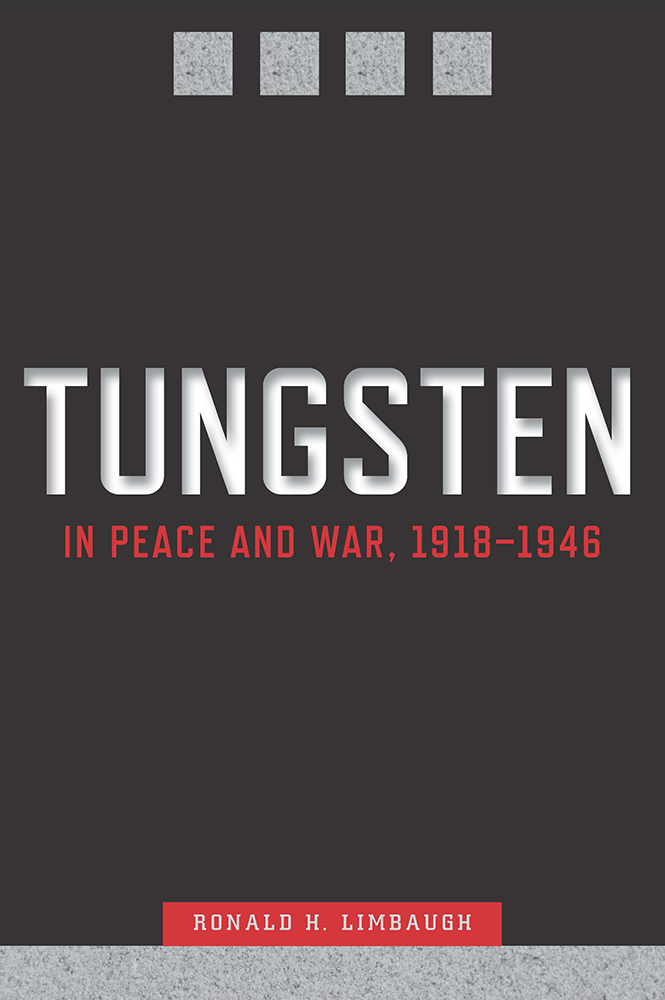 Tungsten in Peace and War, 1918–1946$44.95
Author:
Ronald H. Limbaugh
Format: Cloth
Pages: 312
ISBN: 9780874178203
Published Date: 2010
Tungsten is a rare ferrous metal whose ability to form molecular compounds with other elements has made it one of the essential elements in steelmaking, electronics, and various military technologies. This is the first comprehensive study of the use of tungsten and its role in modern technology, politics, and international trade. The book combines a detailed general overview of tungsten's uses in science and technology with a history of tungsten mining in the U.S. and elsewhere; international competition for tungsten supplies, especially between the two world wars of the twentieth century; and the complex national and international politics involved in supporting and protecting the U.S. tungsten supply and tungsten-mining industry. Tungsten in Peace and War, 1918–1946 is a significant addition to the history of technology and a revelation of the complex role that tungsten and other critical metals play in national and international politics and in the world economy.
Author Bio
Ronald H. Limbaugh is an Idaho native and graduate of the University of Idaho (Ph.D. 1967). He retired in 2000 after thirty-four years teaching American history at the University of the Pacific. A western regional specialist, he has written a number of books and articles on a variety of topics, including territorial politics, mining, John Muir, and family history.
Reviews
"Limbaugh has compiled an excellent history of the technological, political, and international economics of tungsten, one of the world's most strategic metals, spanning a critical period of the 20th century." - CHOICE
"In short, this is an excellent book, one that should serve as an inspiration and model for future mining historians." -- Mining History Journal
"Tungsten in Peace and War will without doubt be the definitive technological and political history of a vital mineral. . . . In the hands of a less capable writer, this technological information could easily have ended up being as impenetrable as hardened steel for average readers, or even for the reader well versed in mining history. That is not the case here. . . . In many ways, this may be his most widely ranging and important book to date." - Carlos A. Schwantes, coauthor of The West the Railroads Made