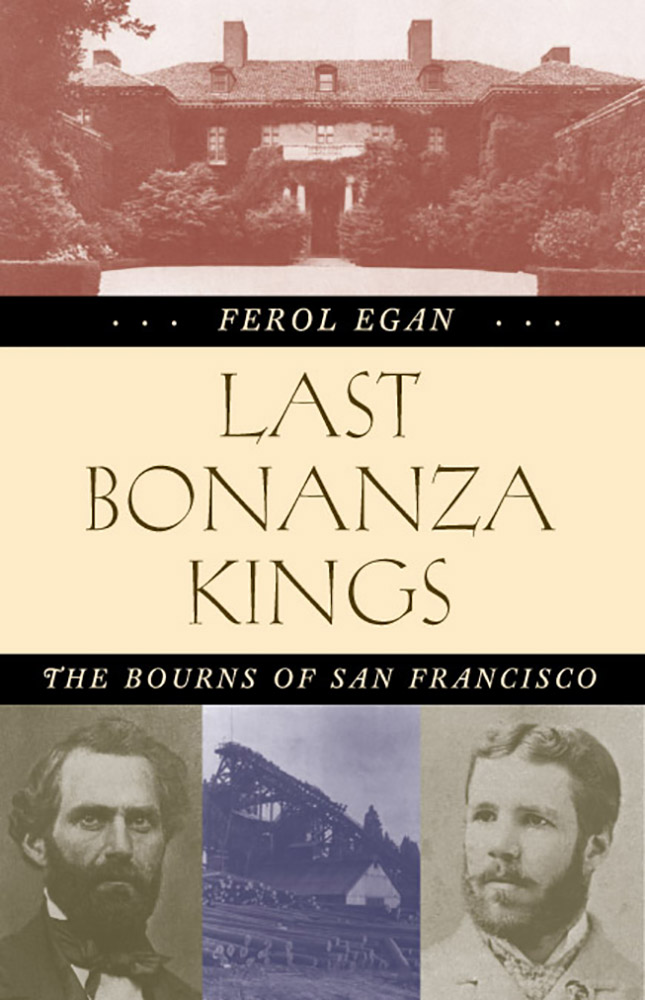 Last Bonanza KingsThe Bourns of San Francisco$29.95
Author:
Ferol Egan
Format: Paper
Pages: 312
ISBN: 9780874177862
Published Date: 2009
Much of the wealth from the great mining bonanzas of the nineteenth century American West flowed into San Francisco and made possible the growth of the city and some fabulous personal fortunes. Among the wealthiest and most powerful of the Bonanza Kings were William Bowers Bourn I and his son and successor, William Bowers Bourn II. Their wealth came from rich mines in Nevada's Comstock Lode and Treasure Hill and California's Sierra foothills, as well as astute business ventures in the booming port city of San Francisco. Last Bonanza Kings tells their story with all the colorful detail and sweeping sense of epic drama that the characters and their times demand, setting them into the turbulent context of an age of rampant financial and civic growth, major technological advances in mining, lavish philanthropy, and opulent personal lifestyles.
Author Bio
Award-winning author Ferol Egan has written many books about the history of the West. He lives in Berkeley, California.
Reviews
"[Ferol] Egan, an acclaimed California historian, makes use of the extensive Bourn family papers in this rich and lively history of the Bourn family and its influence on the development of San Francisco. Students of California history and the role of the Bourn family in the Bay Area's growth will find this book informative reading." -- Choice
"No reader interested in California's colorful past can afford to ignore this major new family biography." -- Woodland Democrat
"Last Bonanza Kings is a wonderful local history even for people who don't like history. Author/historian Egan tells a good story, a skill too often overlooked when it comes to writing history. [He] even manages to make the basics of mining interesting to a general reader." -- Davis Enterprise