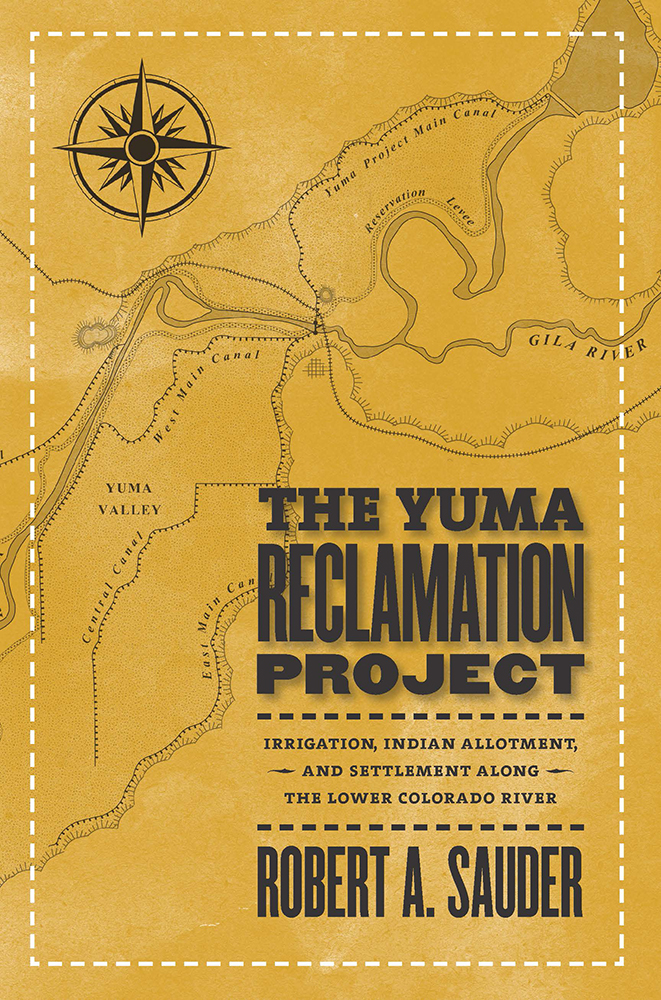 Yuma Reclamation ProjectIrrigation, Indian Allotment, and Settlement Along the Lower Colorado River$44.95
Author:
Robert Sauder
Format: Cloth
Pages: 296
ISBN: 9780874177831
Published Date: 2009
In the arid American West, settlement was generally contingent on the availability of water to irrigate crops and maintain livestock and human residents. Early irrigation projects were usually the cooperative efforts of pioneer farmers, but by the early twentieth century they largely reflected federal intentions to create new farms out of the western public domain. The Yuma Reclamation Project, authorized in 1904, was one of the earliest federal irrigation projects initiated in the western United States and the first authorized on the Colorado River. Its story exemplifies the range of difficulties associated with settling the nation's final frontier—the remaining irrigable lands in the arid West, including Indian lands—and illuminates some of the current issues and conflicts concerning the Colorado River. Author Robert Sauder's detailed, meticulously researched examination of the Yuma Project illustrates the complex multiplicity of problems and challenges associated with the federal government's attempt to facilitate homesteading in the arid West. He examines the history of settlement along the lower Colorado River from earliest times, including the farming of the local Quechan people and the impact of Spanish colonization, and he reviews the engineering problems that had to be resolved before an industrial irrigation scheme could be accomplished. The study also sheds light on myriad unanticipated environmental, economic, and social challenges that the government had to confront in bringing arid lands under irrigation, including the impact on the Native American population of the region.The Yuma Reclamation Project is an original and significant contribution to our understanding of federal reclamation endeavors in the West. It provides new and fascinating information about the history of the Yuma Valley and, as a case study of irrigation policy, it offers compelling insights into the history and consequences of water manipulation in the arid West.
Author Bio
Robert A. Sauder is professor emeritus of geography at the University of New Orleans. He is also the author of The Lost Frontier: Water Diversion in the Growth and Destruction of Owens Valley Agriculture and others.
Reviews
"A thoughtful analysis of economic and social as well as environmental factors of the time, The Yuma Reclamation Project is sufficiently thorough to satisfy profesional scholars yet thoroughly accessible to readers of all backgrounds." - The Midwest Book Review