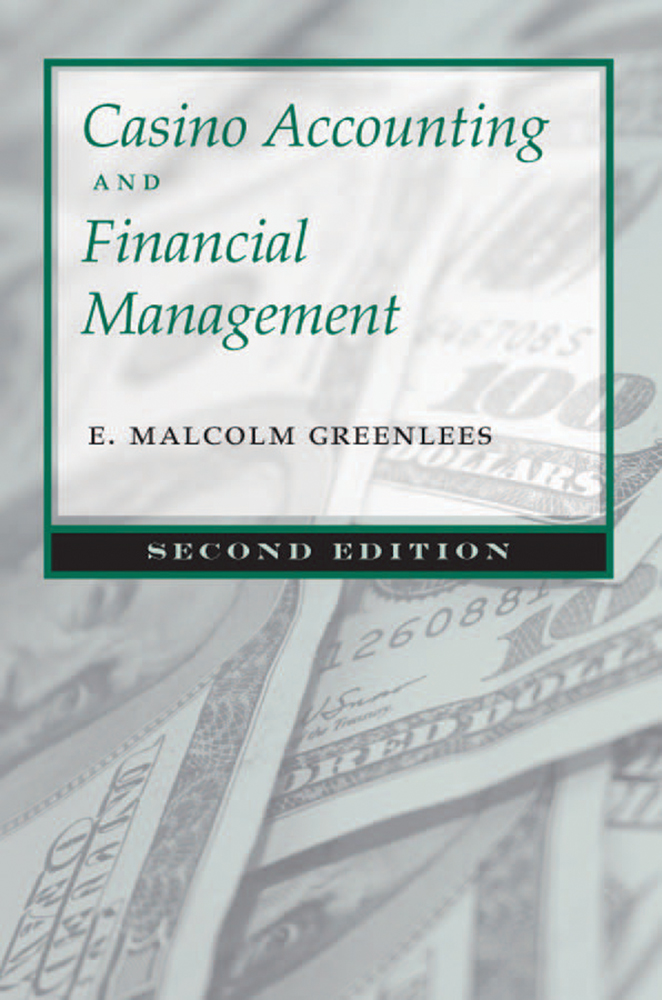 Casino Accounting and Financial ManagementSecond Edition$60.00
Author:
E. Malcolm Greenlees
Format: Cloth
Pages: 480
ISBN: 9780874177671
Published Date: 2008
In this work, author E. Malcolm Greenlees provides detailed information about the role of state governments in the regulation of gaming. He also discusses the dominance of slot machines as the major revenue source in most casinos; he provides information about changes in the types and operation of slot machines, as well as accounting procedures for slot revenues.
The book covers every aspect of the financial management of a casino, from the details of licensing and regulation to revenue taxation; the management of slot machines and other gaming devices, table games, and betting operations; revenue flows and internal cash controls; cashiering; accounting; and financial reporting.
Casino Accounting and Financial Management has been recognized as the essential manual for gaming industry professionals since its first publication in 1988. This 2008 edition is updated throughout and greatly expands the original text, addressing growth and changes in the casino industry as gaming has spread into new venues both nationwide and internationally, incorporated new games and new technology, and become subject to new management policies and new government regulations.
Author Bio
Malcolm Greenlees received his PhD in Accounting from the University of Washington, and he is a Certified Public Accountant. He is the Jackson Professor of Business at Linfield University, where he teaches courses in managerial accounting, cost accounting, and related topics. Greenlees is the author of several books and articles dealing with economics and financial management.
Reviews