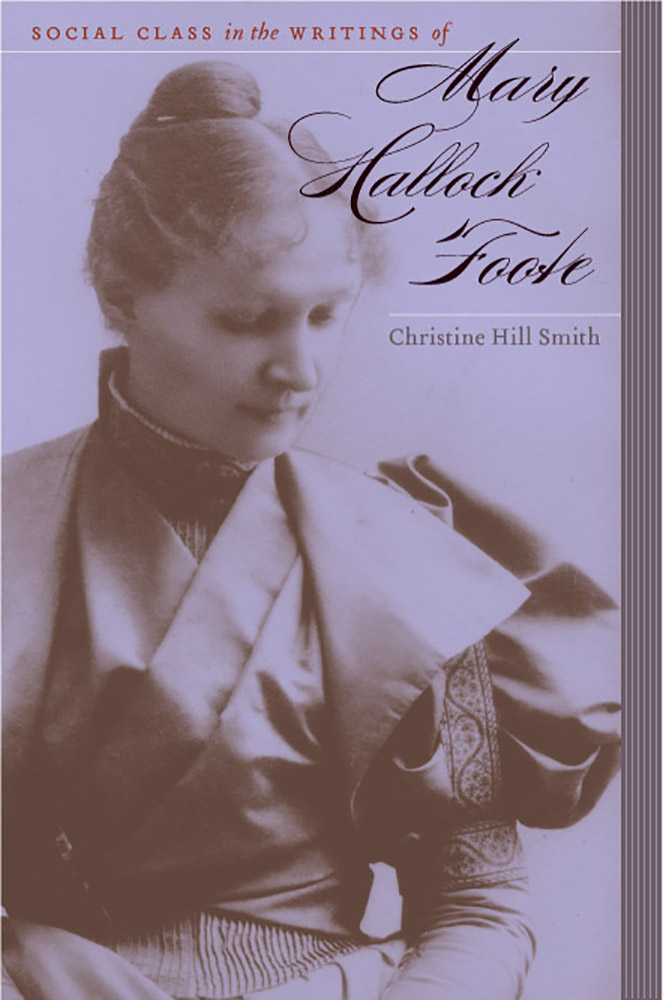 Social Class in the Writings of Mary Hallock Foote$34.95
Author:
Christine Smith
Format: Cloth
Pages: 248
ISBN: 9780874177640
Published Date: 2009
Mary Hallock Foote (1847-1938) was one of the most popular female writers of her generation, and one of the first women to make a living producing fiction about the West. Born to a middle-class Upstate New York family, she early made a name for herself as a writer and illustrator of magazines and books. As a young wife, she came west with her husband, an engineer who found little success in the villages of Idaho and California where they settled. Foote continued her writing and illustrating as a way to supplement her husband's uncertain income. Unlike writers who celebrated the lawless, unsettled West, Foote explored issues of class and gender on the frontier, often portraying easterners of cultivated origins coping with the rougher society and cultural isolation of the mining and agricultural communities that Foote came to know so well. In this, she was one of the first western writers to foreground social class and gender as important literary themes. She also examined with great insight the lives of women experiencing the West on their own or with their families. Although Foote is today largely forgotten by the reading public, Christine Hill Smith's carefully researched study reveals a fascinating woman coming to terms with a challenging environment and her own long-held prejudices. The book offers a view of the nineteenth-century West as a far more complex social world than previously understood and reintroduces us to one of the region's most interesting and perceptive writers.
Author Bio
Christine Hill Smith is associate professor of humanities and communications at Colorado Mountain College in Glenwood Springs, Colorado.
Reviews
"She achieves what she set out to do, and she thereby makes possible a more informed reading of Foote's writings and of Angle of Repose." -- Western American Literature
Western American Literature