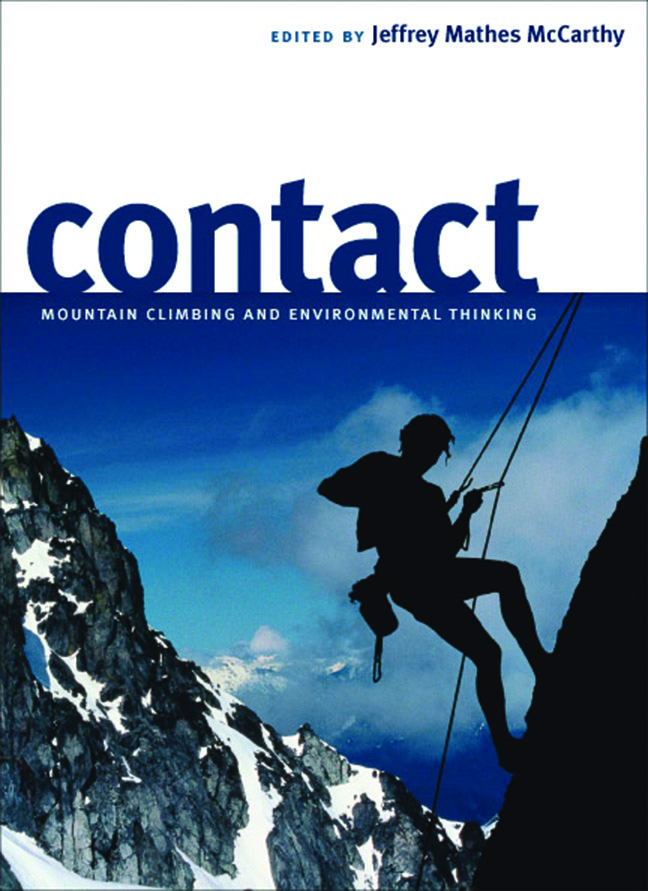 ContactMountain Climbing And Environmental Thinking$24.95
Editor:
Jeffrey Mccarthy
Format: Paper
Pages: 256
ISBN: 9780874177466
Published Date: 2008
Contact collects new and classic first-person climbing stories from North America's best-known climbers and writers. Mountain climbers are important but overlooked commentators on the environment, and this collection of alpine adventures demonstrates the relationship between climbers and nature both for a popular audience and for academics working in the field of environmental literature. Contributors include Gary Snyder, John Daniel, Chris McNamara, and Greg Child.
Author Bio
Jeffrey Mathes McCarthy is chair of environmental studies and associate professor of English at Westminster College. He has climbed mountains in Asia, Africa, and Europe, and his work has been published in academic journals and climbing magazines.
Reviews
"What McCarthy does here is not only bring together great stories; he contextualizes them in such a way as to create a paradigm for examining the impact humans have in even the most remote corners of the globe."―Mikel Vause, author of Peering Over the Edge: The Philosophy of Mountaineering. 
"This book carves a unique spot in literature by asking eco-critical scholars to give mountaineering literature/culture more attention, as it has always and continues to play an integral part in the formation of human relations with the natural environment. It is a timely and valuable contribution to scholars in environmental studies and mountaineering literature. Moreover, it is an important book for armchair climbers and climbers themselves."―Peter L. Bayers, author of Imperial Ascent: Mountaineering, Masculinity, and Empire. 
"Contact is a timely book because it gives us the opportunity to examine the reason we climb and a chance to see our connection to the environment. In addition to an intellectual appraisal of climbing, these are fine tales of risk and adventure."―Conrad Anker, climber.