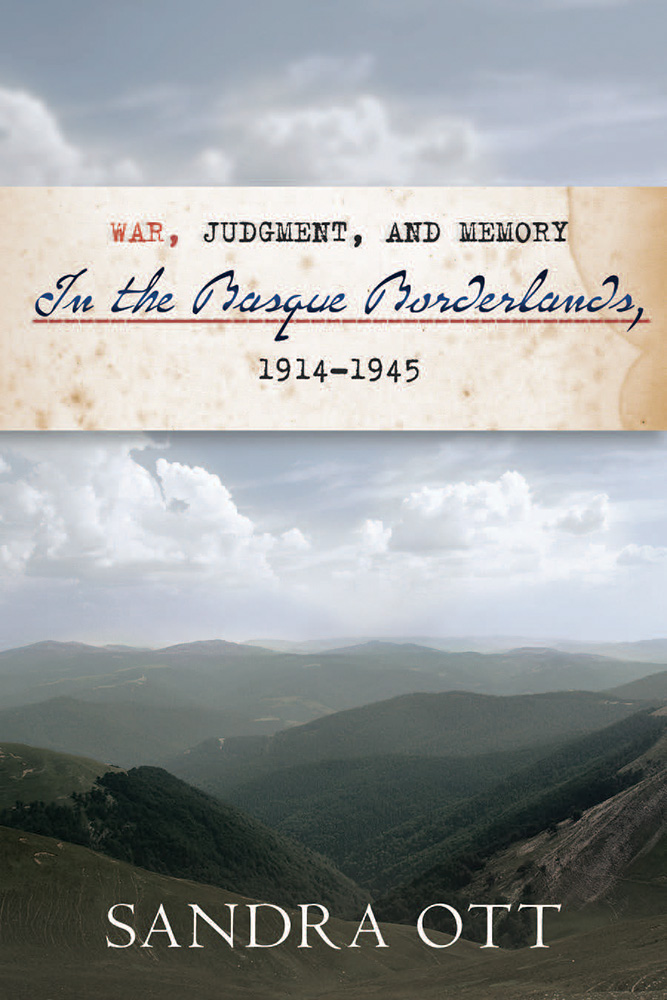 War, Judgment, And Memory In The Basque Borderlands, 1914-1945$39.95
Author:
Sandra Ott
Format: Cloth
Pages: 288
ISBN: 9780874177381
Published Date: 2008
During the first half of the twentieth century, the French Basque province of Xiberoa was a place of refuge, conflict, transit, exile and foreign occupation. At the Liberation of France in 1944, many Xiberoans confronted ongoing local divisiveness, rooted in the interwar years, and faced new conflicts arising from legal and civic judgments made during Vichy and German occupation. This book traces the roots of their divided memories to local and official interpretations of what constituted legitimate judgment, legitimate behavior and justice during those troubled times. In order to capture a sense of the diverse ways in which Xiberoan Basques responded to the Germans in their midst, the author explores and contrasts the experiences of people in four different communities located within a fifteen mile radius.
Author Bio
Sandra Ott is an associate professor at the Center for Basque Studies at the University of Nevada, Reno. She has an M.Litt. and a D.Phil. in social anthropology from Oxford University and lived in Europe for thirty years before returning to the U.S. in 2002. She is the author of a widely acclaimed The Circle of Mountains: A Basque Shepherding Community (University of Nevada Press), and numerous articles about Basque culture and, most recently, Franco-Basque-German relations during the Occupation. In 2007, she received the Millstone Prize, a national award for exceptional contributions to the study of French history.
Reviews
"An outstanding, deeply humane work of local history. Highly recommended." —Choice
"Ott has produced a carefully written, thought-provoking book which approaches its subject with enormous respect." —European History Quarterly