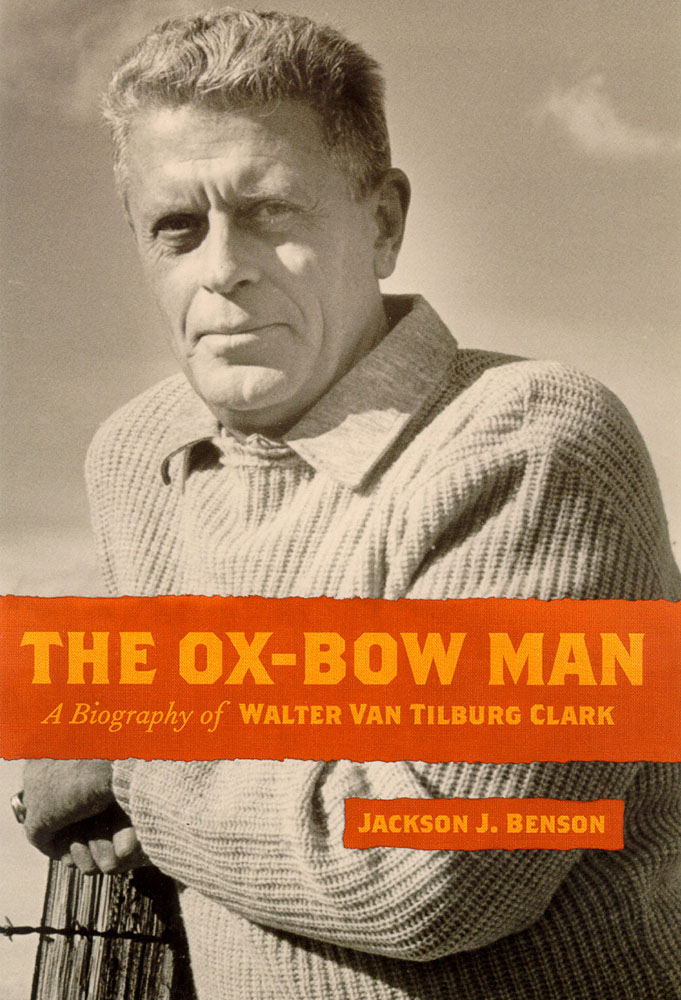 Ox-Bow ManA Biography Of Walter Van Tilburg Clark$21.95
Author:
Jackson J. Benson
Format: Paper
Pages: 448
ISBN: 9780874176919
Published Date: 2006
Walter Van Tilburg Clark, author of the classic novel The Ox-Bow Incident, was one of the West's most important literary figures, a writer who contributed mightily to the tradition of viewing the West realistically and not through the veil of myth and romance. As a comparatively young man, he published three novels and a collection of short stories, then remained almost silent for the rest of his life, the victim of a paralyzing case of writer's block. Now Jackson J. Benson, one of the country's foremost literary biographers, has produced the first full-length biography of this brilliant, enigmatic, and ultimately tragic figure. Based on widely scattered sources—personal papers and correspondence; interviews with family members, friends, and others; and Clark's unpublished stories and poems—Benson's biography focuses on Clark's intellectual and literary life as a writer, teacher, and westerner. Benson masterfully balances his engaging account of the experiences, people, and settings of Clark's life with a penetrating examination of his complex psyche and the crippling perfectionism that virtually ended Clark's career, as well as offering up a thoughtful assessment of Clark's place in Western writing. In these pages, Clark lives again, a warm, complex, and ultimately anguished human being. Benson's remarkably astute and sensitive biography is destined to be the book that readers and researchers consult first for information about this major western writer.
Author Bio
Jackson J. Benson was professor of Enlgish and comparative literature at San Diego State University until his retirement in 1997. He is the author of twelve books on modern American literature and currently divides his time between Las Mesa, California, and a cabin in the northern Sierra Nevada. 
Reviews
"Jackson Benson proves here, as he did in his earlier superb biographies of John Steinbeck and Wallace Stegner, to be indisputably one of the country's leading literary biographers. I don't know of any scholar working in the general field of western literary history who is better known, more qualified, or more admired than Jackson Benson. This book will only add to his laurels. I am convinced that this is quite simply the best book that will ever be done on Walter Van Tilburg Clark." —Richard Etulain, author of Stegner: Conversations on History and Literature

 
"In 1964 . . . Walter Van Tilburg Clark was one of the big names. With Frederick Manfred, Vardis Fisher, and Frank Waters, he completed what for scholars was the 'Matthew, Mark, Luke, and John' of western writing. . . . Jackson Benson's biography shows why. . . . Benson gives us Clark, whole. He was a man's man, a brilliant, inexhaustible talker, a really good tennis player, a teacher who seemed to care more about his students than himself, a good father whose son Bob gave Benson access to materials very close to the heart, a friend through thick and thin. . . . Benson doesn't shy away from anything, and in the end you have to marvel at his subject." —Thomas Lyon, Western Historical Quarterly, Winter 2005