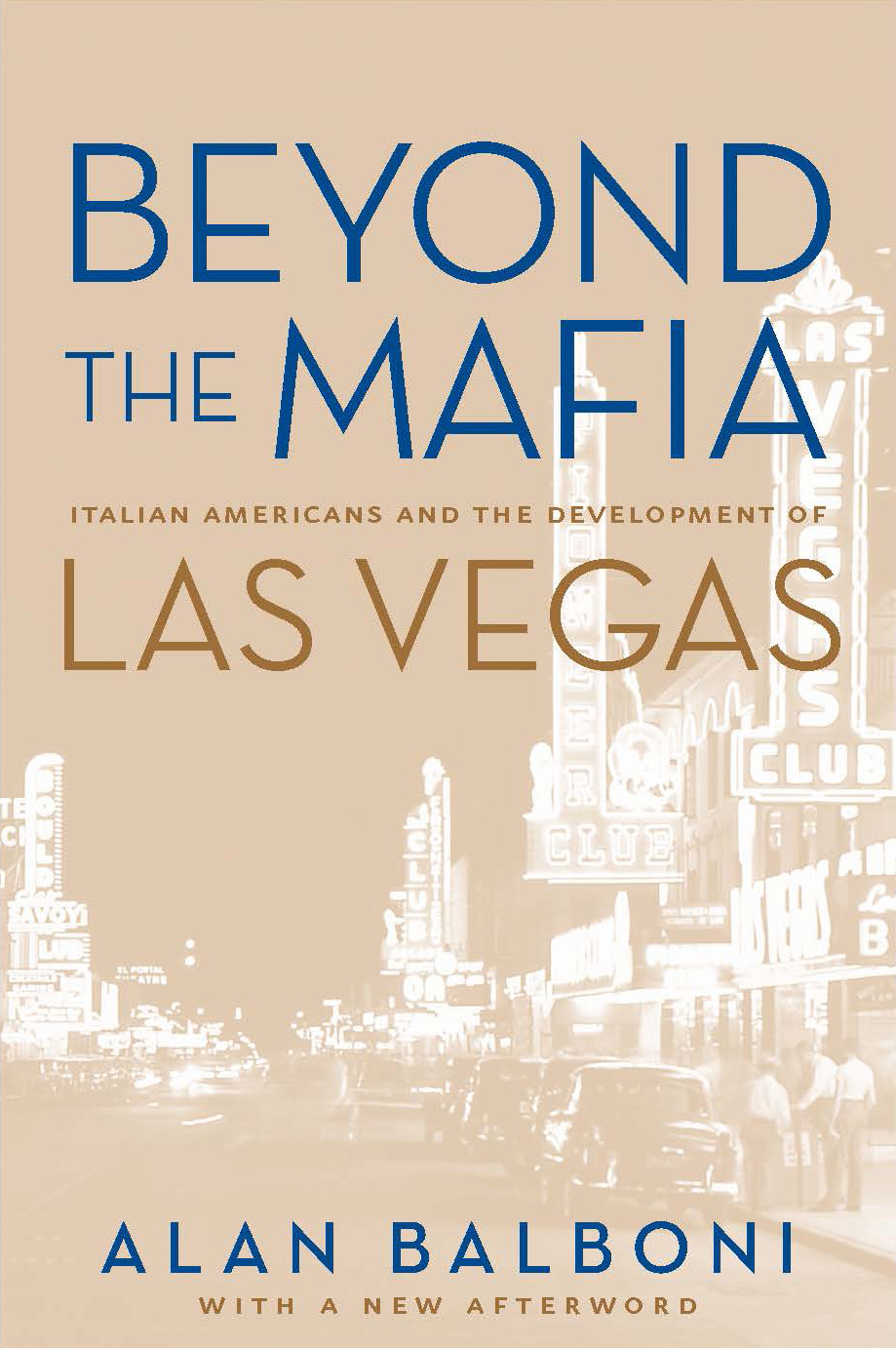 Beyond The MafiaItalian Americans And The Development Of Las Vegas$21.95
Author:
Alan Balboni
Foreword:
Jerome E. Edwards
Format: Paper
Pages: 200
ISBN: 9780874176810
Published Date: 2006
When Beyond the Mafia first appeared in 1996 it was hailed as a significant contribution to the history of Las Vegas and of ethnic minorities in America. Author Alan Balboni traces the history of Italians in Las Vegas from the founding of the city in 1905, recording their activities in the fledgling settlement. As Las Vegas grew, Italian Americans participated in every aspect of the city's society and economy, including construction, retail establishments, hotels, and—after the statewide legalization of gambling in 1931—the casino industry. Basing his research on well over a hundred interviews, as well as the records of Italian American organizations, public agencies, and other sources, Balboni has produced a sparkling and thoroughly documented account of the history of one of Las Vegas's most progressive and productive ethnic minorities. This new paperback edition includes an afterword by the author that brings the story of Las Vegas's Italian Americans up to the present.
Author Bio
Alan Balboni is professor of history and political science at the Community College of Southern Nevada in Las Vegas.
Reviews
"An important recognition of the contributions of minorities in Southern Nevada." —John L. Smith, Las Vegas Review-Journal

 
"Alan Balboni has written an ethnic success story, a story of obscene greed, naked capitalism, and fervently pursued opportunities." —Michael La Sorte, Italian Americana
 
"Nevada and America's need to understand ethnic history takes a step forward with this book." —Albin J. Cofone, Nevada Historical Society Quarterly