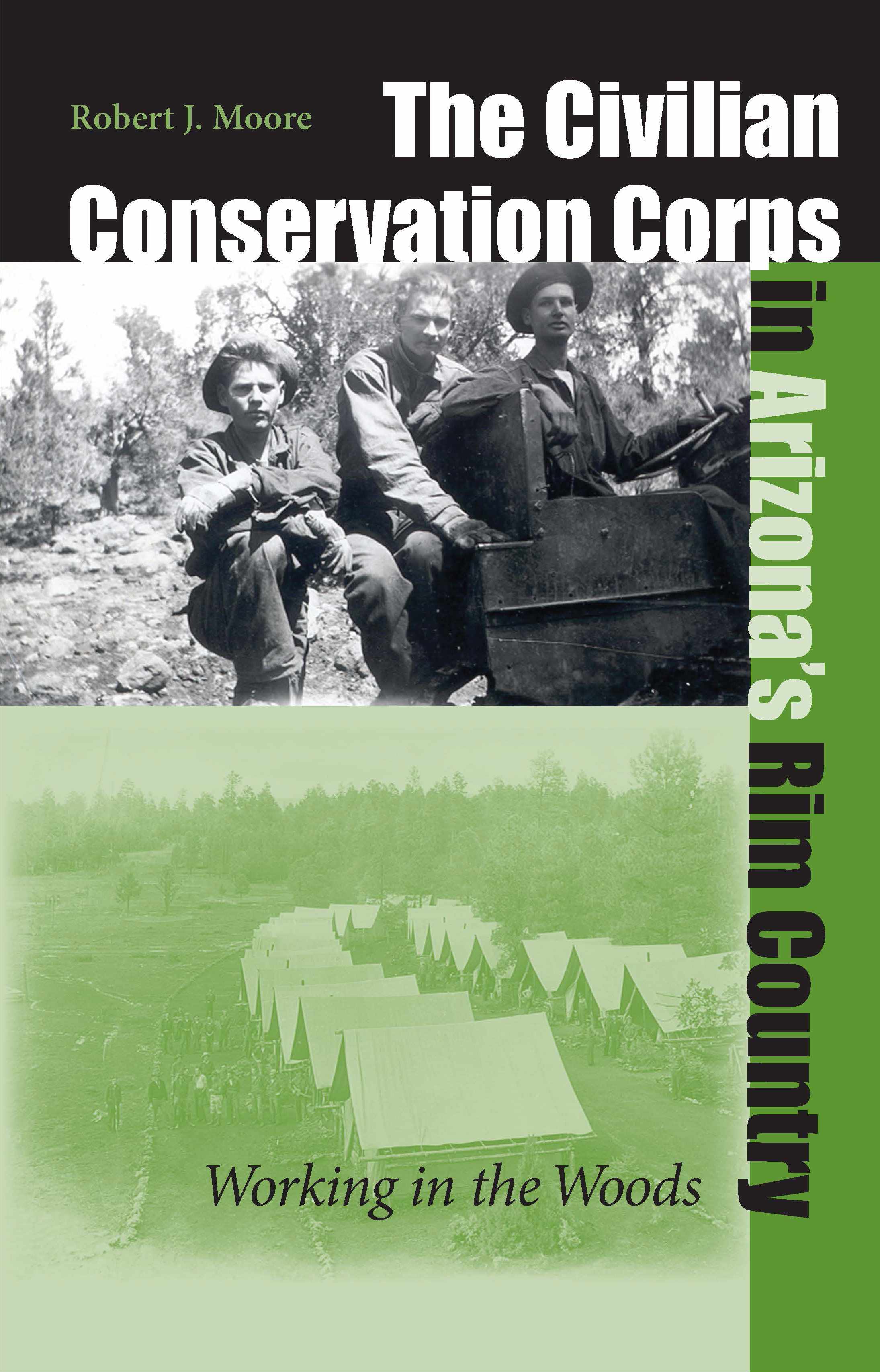 Civilian Conservation Corps In Arizona's Rim CountryWorking In The Woods$34.95
Author:
Robert J. Moore
Format: Cloth
Pages: 176
ISBN: 9780874176773
Published Date: 2006
Part of the massive relief effort of Roosevelt's New Deal, the CCC was created in 1933 to give young men an opportunity to work and make money to help families devastated by the Great Depression, and to participate in forest and conservation projects across the country. In Arizona, thousands of young men, many of them from the industrial Northeast, served in the state's CCC forest camps. Arizona's Mogollon Rim is a spectacular expanse of cliffs that slices through half the state, stretching from Sedona eastward to New Mexico. Along with the White Mountains, it includes the largest contiguous forest of ponderosa pine in America. Remote and little-visited in the 1930s, the Rim Country offered copious outlets for the CCC men's energies: building roads, public campsites, hiking trails, fire lookout towers, and administration buildings; fighting fires; controlling erosion; eliminating vermin; and restoring damaged soils. The CCC enrollees were also given an opportunity to continue interrupted educations, learn useful skills and self-discipline, participate in sports and other leisure activities, and meet local residents. Author Robert J. Moore interviewed a number of CCC veterans who served in the Rim Country, and their stories are part of this book. So too are photographs—many of them from veterans' personal collections—of Rim Country camps and workers, and such ephemera as camp newspapers. This is an engrossing account of several thousand young men who came to Arizona to escape the misery of the Great Depression, whose work in the woods changed the state, and who in the process were themselves changed. Here is the human face of Arizona's CCC, the men's experiences, their work, and their lasting impact on the forests of the Rim Country.
Author Bio
Robert J. Moore was an American history teacher in the Scottsdale, Arizona, school district. He also worked for many years as a seasonal interpretive ranger in the Apache-Sitgreaves National Forests in Arizona. He currently lives and teaches in Verona, Wisconsin.
Reviews
" . . . a solid social history of the New Deal program in this region." -- Environmental History
Environmental History