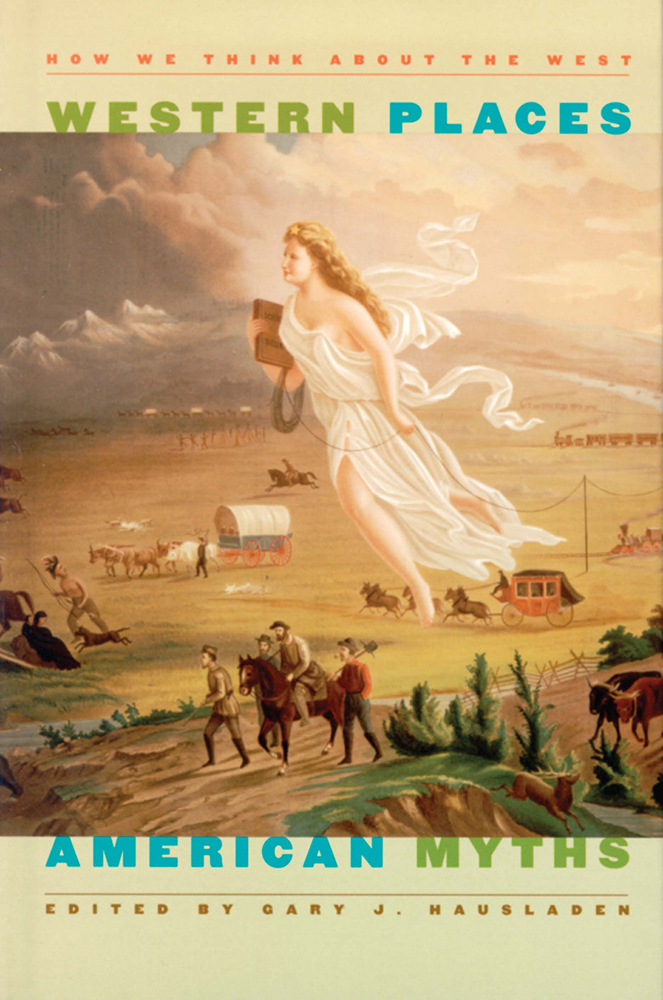 Western Places, American MythsHow We Think About The West$24.95
Editor:
Gary J. Hausladen
Format: Paper
Pages: 360
ISBN: 9780874176629
Published Date: 2006
The concept of the American West is an essential part of our national psyche. Identifying the West, however, is a difficult matter. From pinpointing the region's ambiguous boundaries, to defining its significance to each American, scholars from a multitude of disciplines have disagreed about the geography, history, and meaning of the West since we first advanced on the frontier.
In Western Places, American Myths: How We Think About the West, geographer Gary J. Hausladen brings together leading scholars to consider how popular perceptions about the West contribute to our understanding of the region's geography. Topics include ranching, gambling, cinema, the National Park System, and the roles of minorities in Western expansion. The essays are divided into three sections. "Continuity and Change" addresses themes that are relevant to the entire region including the relationship between the American West and the academic field of historical geography. In part two, "Enduring Regional Voices," the essays depart from predominantly white Euro-American male interpretations to study other perspectives, namely those of women, Mormons, Mexican Americans, and Native Americans. "The West as Visionary Place" investigates the culture of the region.
Drawing from diverse media, contributors explore various images and their contributions to our understanding about the American West. In the final chapter, key western movies are used to examine the issues of settlement and utopianism, as well as empire and territorial expansion. As a collection, these twelve essays reflect the eclectic nature of Western scholarship, examining diverse topics—some historical, some contemporary—from sometimes conflicting perspectives, with widely divergent scope and voices. Western Places, American Myths brings together geography, history, popular culture, and a comprehensive view of the region, bridging the humanities and social sciences.
Author Bio
Gary Hausladen (1947-2013) received his PhD from Syracuse University and was professor of geography at the University of Nevada, Reno for over twenty-five years. He authored several works on historical geography and how place is conveyed through stories, including Places for Dead Bodies.
Reviews
"Western Places, Western Myths is among the best of the genre." —The Geographical Review
"There are several strengths to this collection. It engages energetically with the historiography...the debate over 'where the West begins' is fascinating, as are the accompanying maps...there is a careful balance of culture and geography....nearly every essay makes a point of demonstrating how an element of the West's past continues to affect its present." — Journal of the West
"Lucid prose, lively topics, and original thinking all take center stage in this evocative synthesis of the geography of the American West."
—Susan W. Hardwick, author of Mythic Galveston: Re-Inventing America's Third Coast