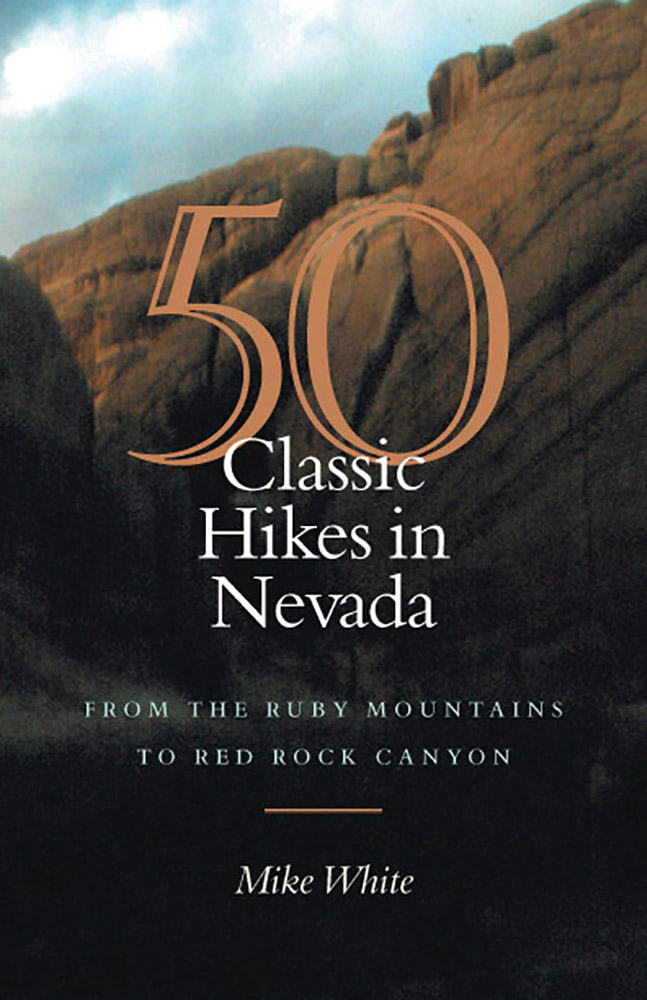 50 Classic Hikes In NevadaFrom The Ruby Mountains To Red Rock Canyon$18.95
Author:
Mike White
Format: Paper
Pages: 232
ISBN: 9780874176292
Published Date: 2006
Nevada boasts some of the most diverse and beautiful landscapes in North America and is rich in trails that embrace the state's scenic, geologic, and historic resources. Mike White, renowned outdoors writer and instructor, now offers a guide to fifty of the best Nevada hikes, ranging across the entire state from the Mojave Desert to the Sierra Nevada, from sagebrush basins to the alpine heights of the Ruby Mountains. Here are hikes for every taste and level of fitness, including outings suitable for families with small children and full-scale assaults on challenging peaks. Each hike is described in terms of its route and special features, and includes a map and elevation profile. The book also offers information about the geology, wildlife, plants, history, and weather features of Nevada, as well as helpful directions to ensure safe and comfortable travel in Nevada's rugged and isolated backcountry. This is an indispensable guide for anyone seeking enjoyable adventures in some of the country's most spectacular natural regions.
Author Bio
Mike White is the author of eleven previous outdoors guides to California and Nevada, as well as numerous outdoors articles in popular magazines, and he teaches hiking, backpacking, and snowshoeing classes at Truckee Meadows Community College. He lives in Reno, Nevada.
Reviews
"If ever there was a 'must have' book for Nevada and visiting hikers, it's this one."
— Nevada Appeal
"In this enlightening and well-illustrated book, you wouldn't suspect there was a casino in all of Nevada. The author goes from the state's alpine lakes and meadows to its sagebrush and yucca lowlands, pausing first for a primer on backcountry travel, flora and fauna, geology, climate, and history."
—San Francisco Chronicle