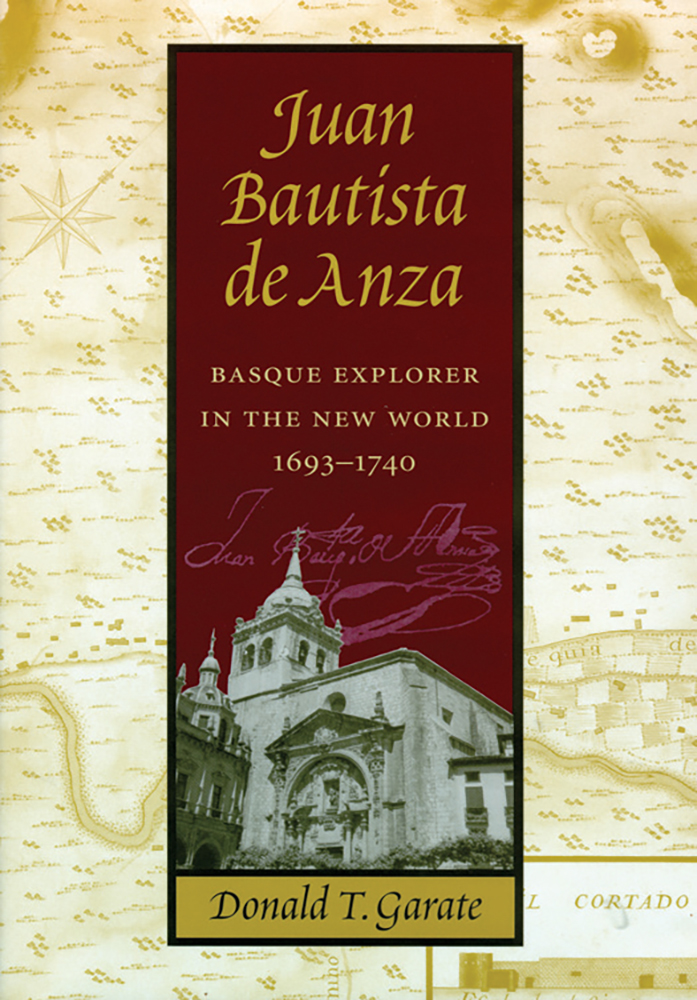 Juan Bautista de AnzaBasque Explorer in the New World, 1693-1740$24.95
Author:
Donald T. Garate
Format: Paper
Pages: 360
ISBN: 9780874176261
Published Date: 2005
The first biography of an eighteenth-century Basque immigrant who became a silver miner, a cattle rancher, and commander of the cavalry in Sonora, Mexico. The name of Juan Bautista de Anza the younger is a fairly familiar one in the contemporary Southwest because of the various streets, schools, and other places that bear his name. Few people, however, are familiar with his father, the elder Juan Bautista de Anza, whose activities were crucial to the survival of the tenuous and far-flung settlements of Spain's northernmost colonial frontier. For this first comprehensive biography of the elder Anza, Donald T. Garate spent more than ten years researching archives in Spain and the Americas. The result is a lively picture of the Spanish borderlands and the hardy, ambitious colonists who peopled them.
Author Bio
Donald T. Garate is deeply involved in research and preservation of Spanish history in both Arizona and Sonora, Mexico, and has brought attention to new material concerning the Basque influence in that history. He is currently chief of interpretation/historian at Tumacácori National Historical Park in Arizona.
Reviews
"While biography has fallen out of favor somewhat with academic historians, in the hands of skilled practitioners it can be exciting and revealing, social history at its best. Such is the case with Garate's work on Juan Bautista de Anza." —Choice
 
"Donald Garate has written a wonderful biography of Juan Bautista de Anza (1693-1740), the Basque explorer and soldier. . . . Garate succeeds to enlighten scholars and students about Anza's accomplishments. In the twenty-five years that Anza lived in Mexico, he fought Indians; pushed the empire's borders further north; made some money in business ventures; started a family; and may have been the first person to call the northernmost parts of Mexico, 'Arizona,' the name that now adorns that state. Not bad for a man from humble circumstances who, Garate rightly notes, deserves more mention in the histories of northern Mexico and the American West." —Michael J. Gonzalez, The Journal of San Diego History, September 2005
 
"A born storyteller and keen researcher, the author also shares the Basque heritage of his subjects. He knows their difficult tongue, making the point repeatedly that both Anzas have to learn Spanish as a second language. . . . Garate has traveled and stood where the Anzas did and excels at setting the scene. . . . Unscripted dramas like the 1736 Planchas de Plata silver strike and the epiphany of false prophet Agustín Aschuhuli come alive as never before." —John L. Kessell, New Mexico Historical Review 80.2, Spring 2005