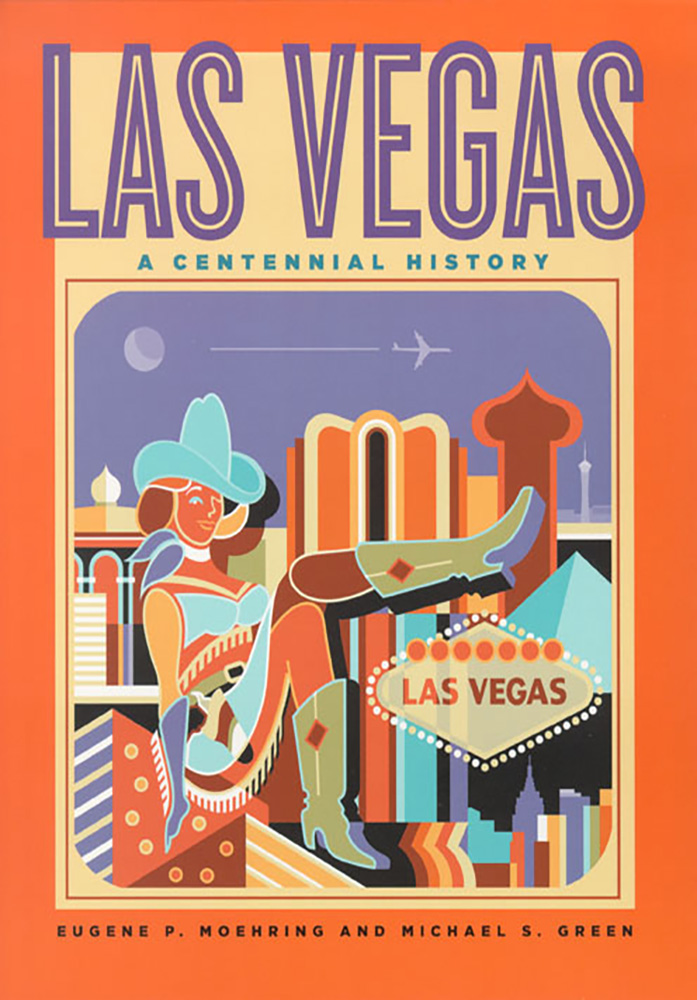 Las VegasA Centennial History$21.95
Author:
Eugene P. Moehring
Author:
Michael S. Green
Format: Paper
Pages: 296
ISBN: 9780874176155
Published Date: 2005
            The meteoric rise of Las Vegas from a remote Mormon outpost to an international entertainment center was never a sure thing. In its first decades, the town languished, but when Nevada legalized casino gambling in 1931, Las Vegas met its destiny. This act—combined with the growing popularity of the automobile, cheap land and electricity, and changing national attitudes toward gambling—led to the fantastic casinos and opulent resorts that became the trademark industry of the city and created the ambiance that has made Las Vegas an icon of pleasure.
            This volume celebrates the city's unparalleled growth, examining both the development of its gaming industry and the creation of an urban complex that over two million people proudly call home. Here are the colorful characters who shaped the city as well as the political, business, and civic decisions that influenced its growth. The story extends chronologically from the first Paiute people to the construction of the latest megaresorts, and geographically far beyond the original township to include the several municipalities that make up today's vast metropolitan Las Vegas area.
Author Bio
Eugene Moehring is a professor of history and chair of the history department at the University of Nevada, Las Vegas. He received his Ph.D. in 1976 from the City University of New York and his B.A. (1968) and M.A. (1970) in history from Queens College. A specialist in urban history, he also taught courses in business history, the U.S. since 1920, Nevada history, and the history of science.
Michael S. Green is the author of several books on the Civil War era and Nevada history, and he serves as editor in chief of the Nevada Historical Society Quarterly. He is professor of history at the Community College of Southern Nevada, where he specializes in nineteenth-century politics and the American West.
Reviews