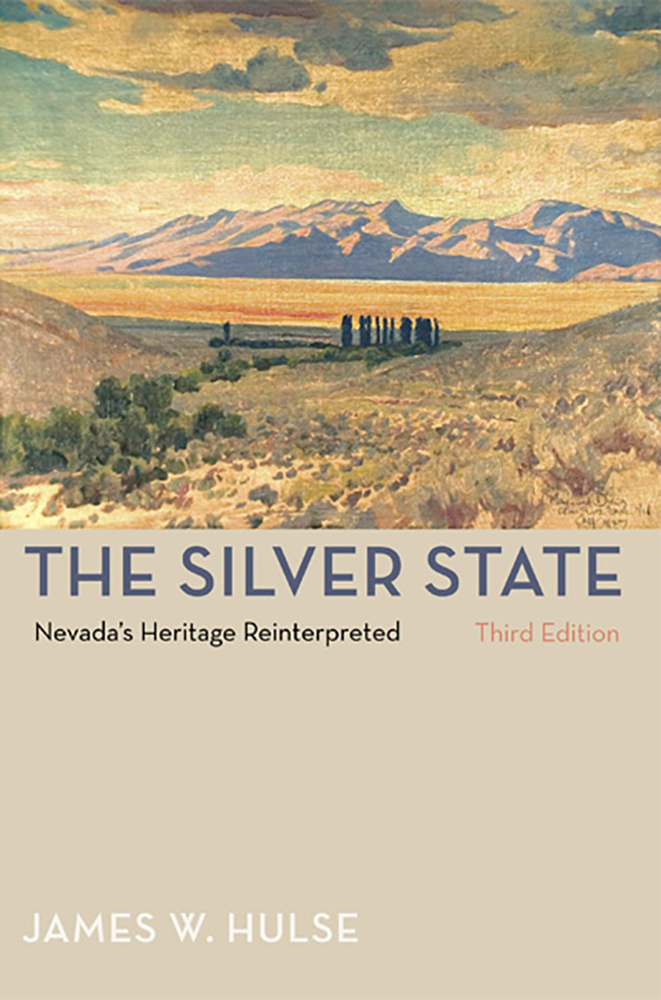 Silver State, 3rd EditionNevada'S Heritage Reinterpreted$21.95
Author:
James W. Hulse
Format: Paper
Pages: 392
ISBN: 9780874175929
Published Date: 2004
Nevada has changed dramatically over the past quarter century, and in this third edition of The Silver State, renowned historian James W. Hulse recounts the major events—historical, political, and social—that have shaped our state. Hulse's cohesive approach offers students and general readers an accessible account of Nevada's colorful history. The new edition highlights the social and political changes that have occurred since the original publication of The Silver State in 1991. Hulse discusses the impact of a growing population; changes in the economy and education system; expanding roles of women; recent developments in state politics, including the 2003 legislative session; the influence of Nevada's growing ethnic population and increasingly divergent demographic groups; and the impact of federal policies, including President George W. Bush's 2002 decision to authorize the opening of a nuclear-waste depository at Yucca Mountain. In addition, all the recommended reading lists have been updated. The Silver State explores many dimensions of the Nevada experience and its peoples. This book will inspire readers to take another look at the rich cultural heritage and eventful history of Nevada, the Silver State.
Author Bio
A native of Pioche, Nevada, James W. Hulse is professor emeritus of history at the University of Nevada, Reno. He is the author of eight books.
Reviews
"Hulse has written a solid book that will serve as a valuable key for new Nevadans and students seeking dispassionate interpretation of their state's colorful past." —Pacific Historical Review
"Readers will enjoy the crisp, concise, free-flowing narrative and suggested readings at the end of each chapter. . . . This is an exceptional textbook that is thought provoking and convincing." —Nevada Historical Society Quarterly
"James W. Hulse has produced an epic that every Nevadan should enjoy." —Copper Times,