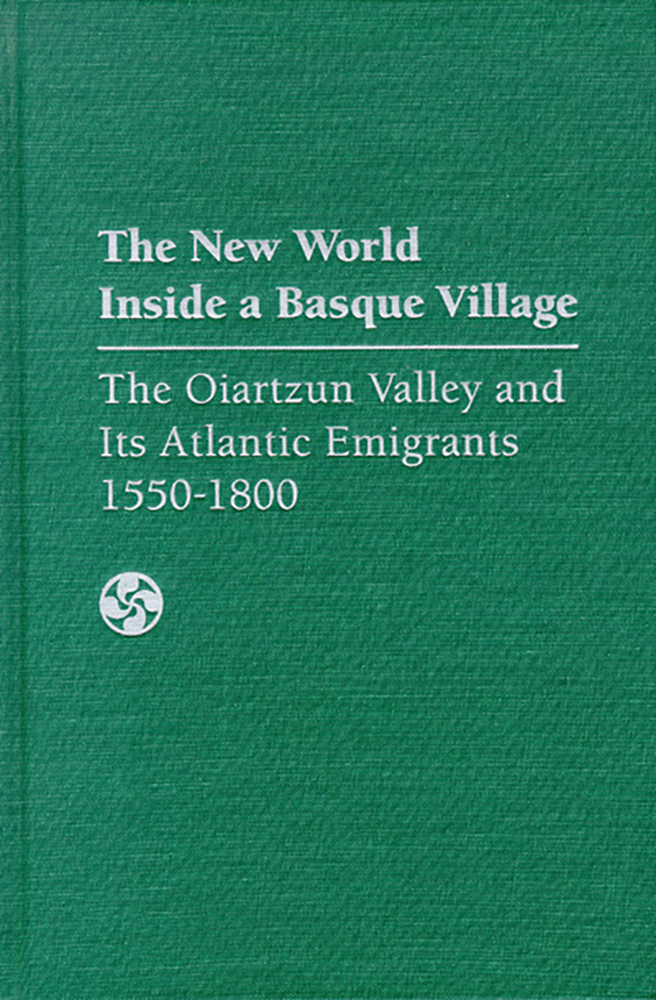 New World Inside A Basque VillageThe Oiartzun Valley And Its Atlantic Emigrants, 1550-1800$39.95
Author:
Juan Javier Pescador
Format: Cloth
Pages: 200
ISBN: 9780874175707
Published Date: 2003
An ethnohistory detailing the lives of fifteen generations in a Basque-speaking community in Spain and the result of their diverse contacts with the New World. The Basques' remarkable role in the establishment and exploitation of Spain's American empire is well known, but until now the impact of these achievements on the Basque Country itself has received little attention. In this pioneering study, Juan Javier Pescador meticulously examines three centuries of social and economic change in the Oiartzun Valley of Gipuzkoa, a typical Basque peasant community altered by its contacts with the New World.
Reviews
"A groundbreaking work . . ." —Journal of the West, October 2004
 
"This well-researched and engaging book by Juan Javier Pescador asks how overseas migration affected the social, economic, political and religious structures of the Oiartzun river valley near Donostia in the Basque area of Guipuzcoa in the kingdom of Castile. Research into the local, regional, national, and ecclesiastical archives allows the author to reconstruct individual, family, and community histories with an extraordinary level of detail from the sixteenth to the eighteenth centuries." —Carla Rahn Phillips, American Historical Review, April 2005
 
"Pescador's outstanding historical study of Oiartzun and its emigrants . . . adds significantly to understanding a remarkable people over five centuries." —Mark A. Burkholder, The International History Review, September 2005