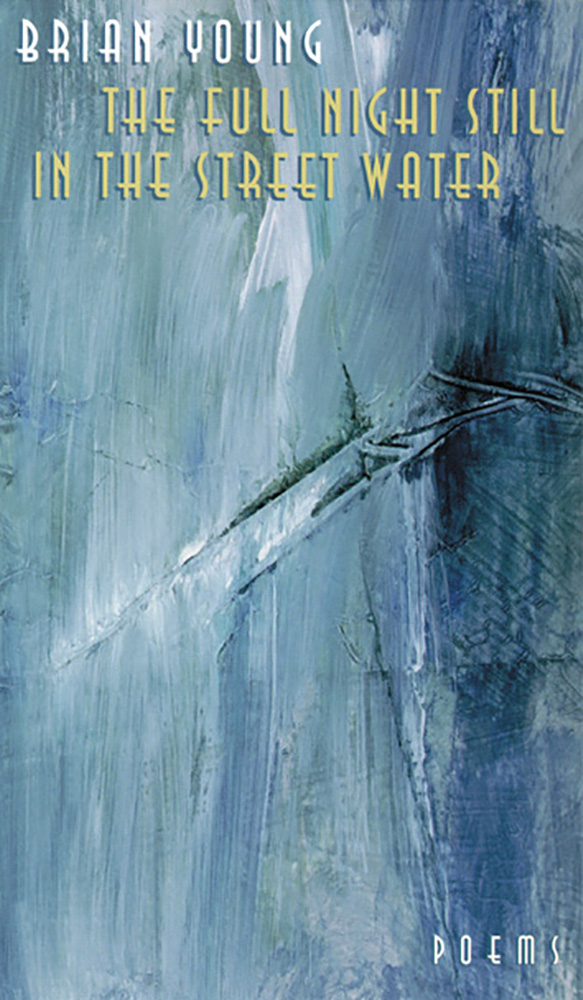 Full Night Still In The Street WaterPoems$13.00
Author:
Brian Young
Format: Paper
Pages: 96
ISBN: 9780874175349
Published Date: 2003
Brian Young is the creator of powerful, sometimes harsh poems that combine outrage with lyricism, brooding melancholy with rich, sensual, even playful language. Young's work is difficult, in the sense that it rejects reductive prettiness, and at times threatening and full of moral anger against whatever is toxic in our environment and our culture. Yet it is never less than compelling in the wealth of its imagery and the force of Young's original voice. This is poetry for a new millennium, poetry that dares to look at what is ugly and frightening in our contemporary world, while still acknowledging the powerful consolations of language, hope, and love.
Author Bio
Brian Young is the recipient of fellowships from the Arizona Commission on the Arts, the Iowa Writers' Workshop, and the National Endowment for the Arts. In addition to teaching at the University of Iowa, he has taught at the University of Utah, and at a small university in South Korea.
Reviews
"The Full Night Still in the Street Water is an astonishing book—it portrays a damaged world that is nonetheless ablaze with crystalline beauty and strangeness. Brian Young is a pastoral poet with an imagination and lyric intensity reminiscent of Hopkins. Like the most unique of past and present poetic voices, his begins to seem like the powerful, chanting background music to life rather than that of one person singing." —Geoffrey Nutter, author of A Summer Evening
 
"Young's grief is real and therefore inconsolable. His anger is moral and therefore unassuageable. His edge is sustained and is therefore neither mishap nor melodrama." —Donald Revell, author of Arcady
 
"The poems are troubled or toyed or welcomed into being by Brian Young's sense that experience is inexplicably yoked to our rendering it in memory, that playfulness in language can help us cope with experience and shape it—but nothing more—that the natural world is being evermore sexualized and humanized and also thus commodified and seduced and lost." —Dennis Finnell, author of The Gauguin Answer Sheet