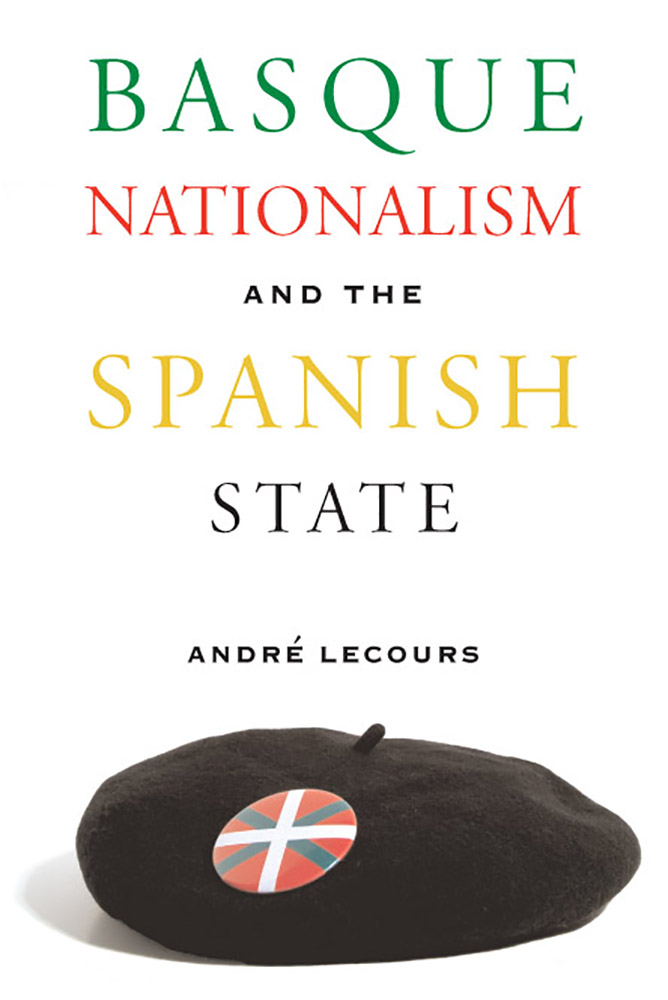 Basque Nationalism And The Spanish State$29.95
Author:
Andre Lecours
Format: Paper
Pages: 256
ISBN: 9780874175073
Published Date: 2016
An examination of Basque nationalism from a historical perspective. Basque nationalism has been extensively examined from the perspectives of Basque culture and internal conditions in the Basque Country, but André Lecours is among the first to demonstrate how Basque nationalism was shaped by the many forms and historical phases of the Spanish state. His discussion employs one of the most debated approaches in the social sciences—historical institutionalism—and it includes an up-to-date examination of the circumstances for, and consequences of, recent events such as ETA's announcement in 2006 of a permanent cease-fire. Lecours also analyzes other aspects of Basque nationalism, including the international relations of the Basque Autonomous Government, as well as the responses of the contemporary Spanish state and how it deploys its own brand of nationalism. Finally, the book offers a comparative discussion of Basque, Catalan, Scottish, Flemish, and Quebecois nationalist movements, suggesting that nationalism in the Basque Country, despite the historical presence of violence, is in many ways similar to nationalism in other industrialized democracies. Basque Nationalism and the Spanish State is an original and provocative discussion that is essential reading for anyone interested in the Basques or in the development of modern nationalist movements.
Author Bio
André Lecours has published extensively on nationalist movements in Belgium, the United Kingdom, Canada, and Spain, as well as on paradiplomacy and institutionalist theory. He is associate professor of political science at Concordia University, Montreal, Canada.
Reviews
"A welcome contribution to Spanish history and political science reference shelves, especially college libraries." —The Midwest Book Review
 
"This book is an important contribution to the literature on nationalism...highly recommended." —Choice
"Lecours' book is well devised, with chapters following the evolution of the Spanish state vis-à-vis its peripheries from early statebuilding through centralization and authoritarianism to democracy, with one chapter dedicated to Basque paradiplomacy and another one to conflict management, particularly analyzing the Ibarretxe Plan for Basque 'co-sovereignty' or 'free association' with Spain." —Political Geography
"This is an academically rigorous work that addresses both the historical evolution between the Basque Country and the Spanish state and, crucially, recent political developments in this relationship. It brings the story up-to-date by analyzing key developments since 2004 that might potentially alter the face of Basque life. It departs from other works in focusing as much on state as substate actors in determining the course of nationalist movements, as well as offering detailed comparisons of the Basque case with Catalonia and Quebec." —Cameron Watson, Center for Basque Studies, University of Nevada, Reno