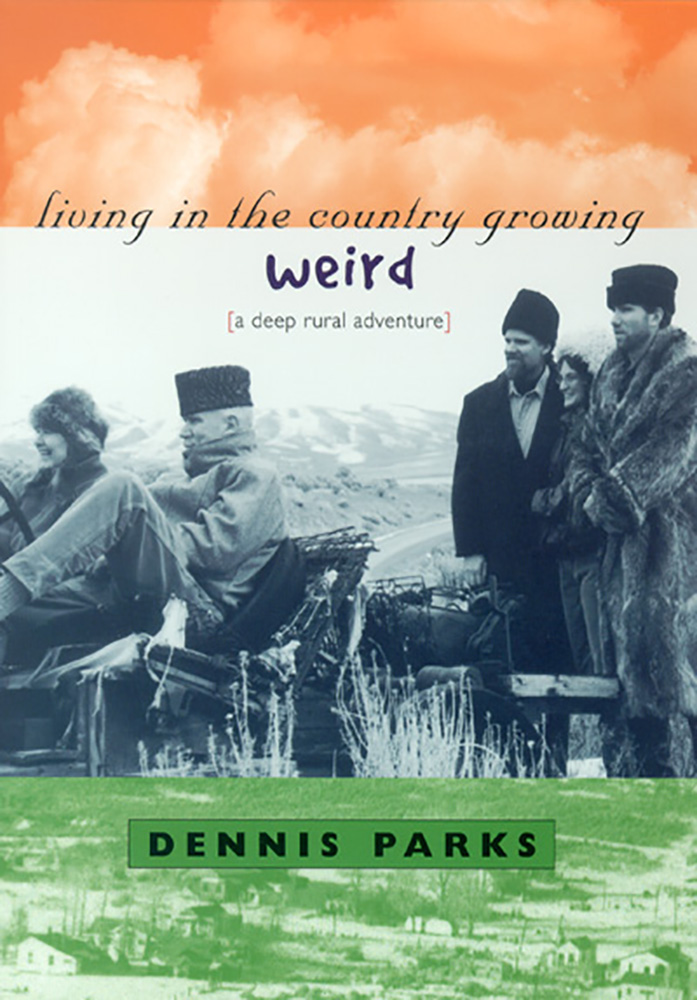 Living In The Country Growing WeirdA Deep Rural Adventure$21.95
Author:
Dennis Parks
Format: Paper
Pages: 168
ISBN: 9780874174847
Published Date: 2001
In 1972, Dennis Parks, a young potter with a promising academic career ahead of him, decided to move to Tuscarora, a near-abandoned mining town in remote northeastern Nevada. Parks and his wife were attracted to Tuscarora's isolation and beautiful setting, and they believed that it might be a healthy environment in which to raise their two small sons. This is Parks' account of his family's life in Tuscarora, a tiny settlement whose population even forty years later numbers fewer than twenty permanent residents.
Parks created a pottery school that attracts students from around the world and developed for himself an international reputation as the creator of powerful, innovative works in clay. Meanwhile, he and his family had to master the skills required of those who choose to live in the back country--growing and hunting their own food, renovating or building from scratch the structures they needed for residences or studios, resolving conflicts with neighbors, inventing their own amusements. The transformation from middle-class urbanity to small-town simplicity is, as Parks reveals, a lurching and sometimes hilarious process, and the achievement of self-sufficiency is similarly fraught with unexpected challenges.
Author Bio
Founder of the 
Tuscarora Pottery School
, 
Dennis Parks
 has achieved international acclaim and exhibited in museums world-wide. He is also a writer whose work includes technical articles, a book on ceramic technique, and poetry.
Reviews
"This is the absolutely fresh tale of the essential American life, Huck lighting out for the territory, Thoreau's retreat to Walden Pond. But here it's done with a wife, two boys, an old Land Rover, some rabbits and goats, and a passion for throwing pots. Dennis Parks lives without television, and he doesn't miss a sunrise." -Coleman Barks, translator, The Soul of Rumi
"There is much to be learned from [Park's] odyssey. Indeed, what emerges from the book is a treasure map back to the simple pleasures of time and place, pleasures that are so often overlooked by us urban types. We should all grow weird!" -Dick Schupbach, Stanford University