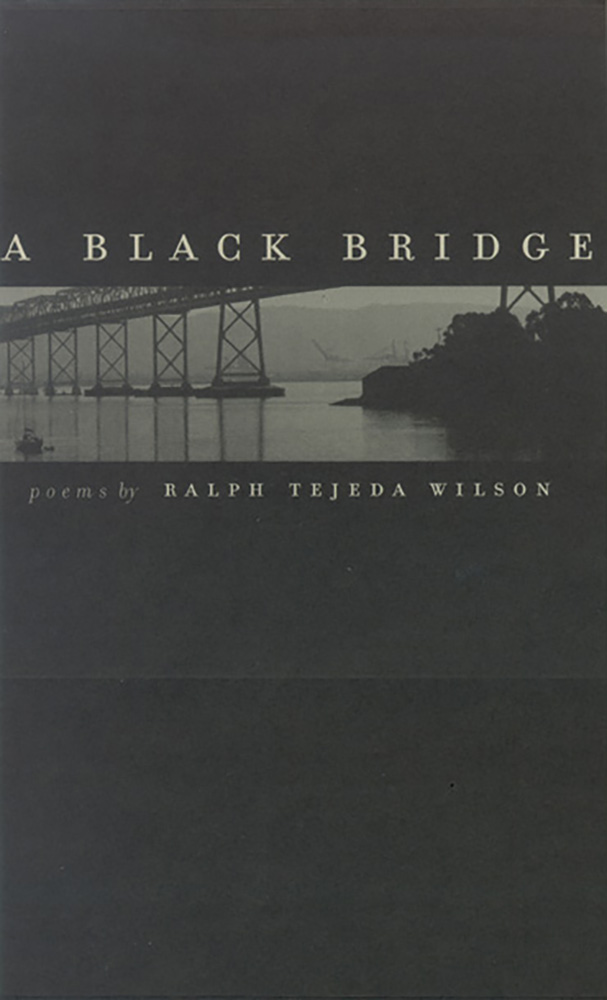 Black BridgePoems$12.00
Author:
Ralph Tejeda Wilson
Format: Paper
Pages: 72
ISBN: 9780874173604
Published Date: 2001
In A Black Bridge, Ralph Tejeda Wilson offers both an apparently simple, lucid, palpable surface and a powerfully complex, resonant undercurrent of connotation. The title itself operates as both a symbol of connection and a literal scene. The author has a special gift for compassion, for joy, and insists that his art be put to good purpose: the redemption of individual and communal life. Compassion is allied to sharp observation, conversation allied to reflection and scrutiny.
Author Bio
Ralph Tejeda Wilson's poetry has appeared in many anthologies and journals including The Chariton Review, Quarterly West, American Literary Review, and The Georgia Review.Wilson is an assistant professor of English at Kennesaw State University in Kennesaw, Georgia.
Reviews
"In A Black Bridge, Ralph Tejeda Wilson shows himself to be, like the composer Charles Ives, among a handful of American geniuses able to praise American culture while criticizing it. His gift is similar to Ives's—brutal yet beautiful, satirical yet transcendent." —Jonathan Holden
"It is remarkable that Wilson is able to generate, in specific poems, an ideational complexity and a sense of the stillness or loneliness of the world that are both impressive and effective as poetry." —Scott Minar, Ohioana Quarterly, Spring 2002
"A Black Bridge is, without question, one of the most moving collections of poetry I have read in many years. These poems afford a gentle, kind, forgiving, and, finally, grateful examination of the texture of American life." —Scott Cairns