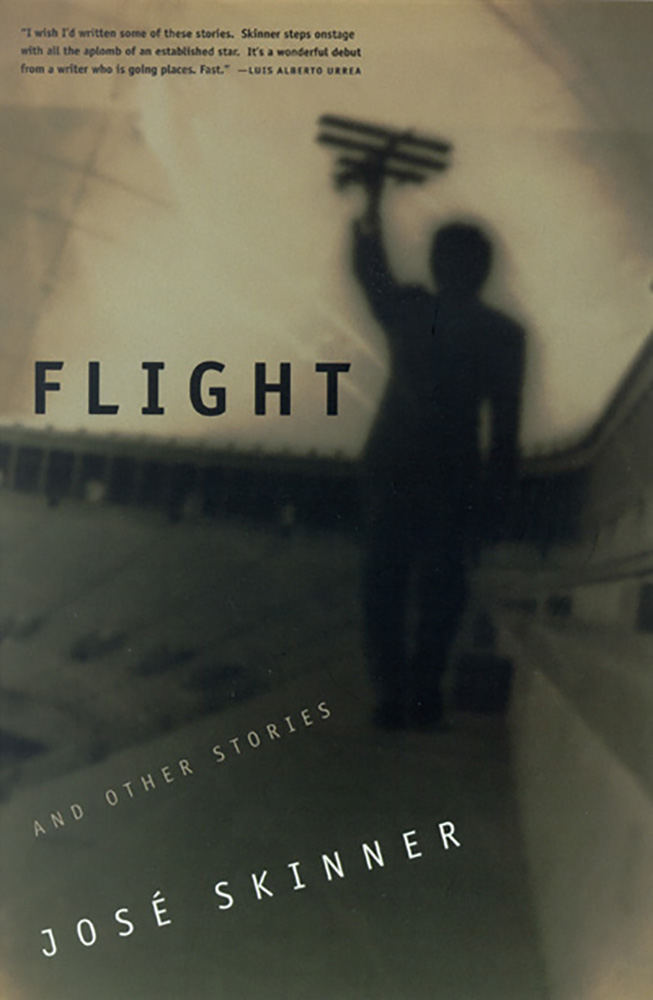 Flight And Other Stories$19.95
Author:
José Skinner
Format: Paper
Pages: 200
ISBN: 9780874173598
Published Date: 2001
In this rich group of stories about Latinos in the American Southwest, Skinner explores many themes. "Archangela's Place" features a wonderful Mexican character who weaves herself permanently into the lives of an Anglo family with enduring results. "Flight" tackles racial misunderstanding between an urban African-American and a rural Chicano woodcutter. Coming-of-age stories, "Eloy" and "Every Head's A World," illustrate in various degrees of tragedy and comedy the complexities faced by Hispanic-American youth. "Careful" is an ironic and humorous story of an encounter between two gay teenagers, one Hispanic and one Anglo, that is admirably honest and compelling in its sensuality. Among the rest are two pure romances, "Pickup," which is like a tormented country-western song, and "Spring," a witty story of love unrequited for forty years until, finally, the elderly lovers can openly and tenderly embrace in a passionate and charming conclusion. The stories in this collection show a wide range of compassion and understanding of the often confusing rules of love in a multicultural world.
Author Bio
José Skinner was born in Puerto Rico, raised in Mexico City, and has spent much of his life in Central and South America as well as the American Southwest. He began his writing career as a freelance journalist reporting from Central America in the 1980s. Needing a break from the front lines, Skinner turned down a reporting assignment in war-torn northern Nicaragua. That decision saved his life and launched a career writing fiction. He has been a professional English/Spanish translator and interpreter for more than ten years, primarily in the criminal courts of New Mexico. He was a merit fellow at the Iowa Writer's Workshop through 2002 and now teaches at the University of Texas-Pan American.
Reviews
"Jose Skinner's Flight and Other Stories is a varied, well-crafted and frequently daring collection of vignettes centering mostly around the complex interplay between whites and Latinos in the American Southwest. . . . The characters are complex and fully realized, and Skinner's voice is confident yet nuanced throughout." -Publisher's Weekly
"Whether new immigrants or mainstream Anglos, the young characters are caught between worlds, unable to understand the language. Class is the big divider. . . . The lonely voices in these stories—the best of which try for a neat resolution and then reveal its fragility—are all immediate, their talk laced with Spanish insult and endearment, comic, angry, anguished. Skinner is a writer to watch." -Booklist
"Jose Skinner is a talented writer who keeps his eyes wide open—and never flinches in the face of what he sees." -Christopher Merrill, author of Only the Nails Remain: Scenes from the Balkan