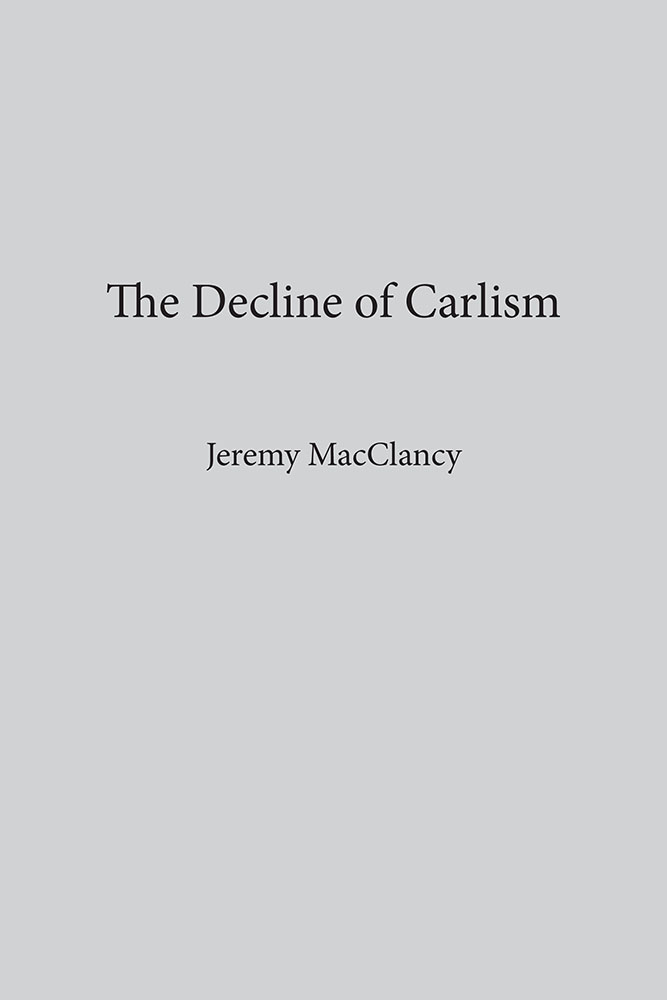 Decline Of Carlism$49.95
Author:
Jeremy Macclancy
Format: Cloth
Pages: 392
ISBN: 9780874173444
Published Date: 2000
An innovative mix of anthropology and history, this book is the first-ever study of Carlism to set the movement in both its national and local contexts, looking at both the machinations of its urban elites and the attitudes of the rural supporters. MacClancy reveals the key roles of discourse, symbols, rituals within the life of Carlism, and how they were used by different factions as the party shifted across the political spectrum. He also draws out the significant legacies of Carlism to contemporary Basque nationalisms. Based on over a decade's fieldwork in Navarre and research in a host of hitherto-unused archives, The Decline of Carlism is an important contribution to the understanding of both the modern Basque Country and modern Spain.
Author Bio
Jeremy MacClancy teaches social anthropology at Oxford Brookes University, United Kingdom. He has done fieldwork in the South Pacific, Spain, Nigeria and the London auction rooms. He has published widely and broadcasts regularly. His latest books include Popularizing Anthropology and Contesting Art: Art, Politics and Identity in the Modern World.
Reviews
"This excellent study, both anthropological and historical, examines Carlism since the Civil War, providing a succinct narrative account of its leaders and their rivalries and frustrations as well as its ideological shift from the right to the center-left. Additionally, MacClancy offers remarkable analyses of the use of ceremony in Carlism. . . . This is an important work on a lesser-known aspect of Spain's recent history." —N. Greene, CHOICE, July 2001