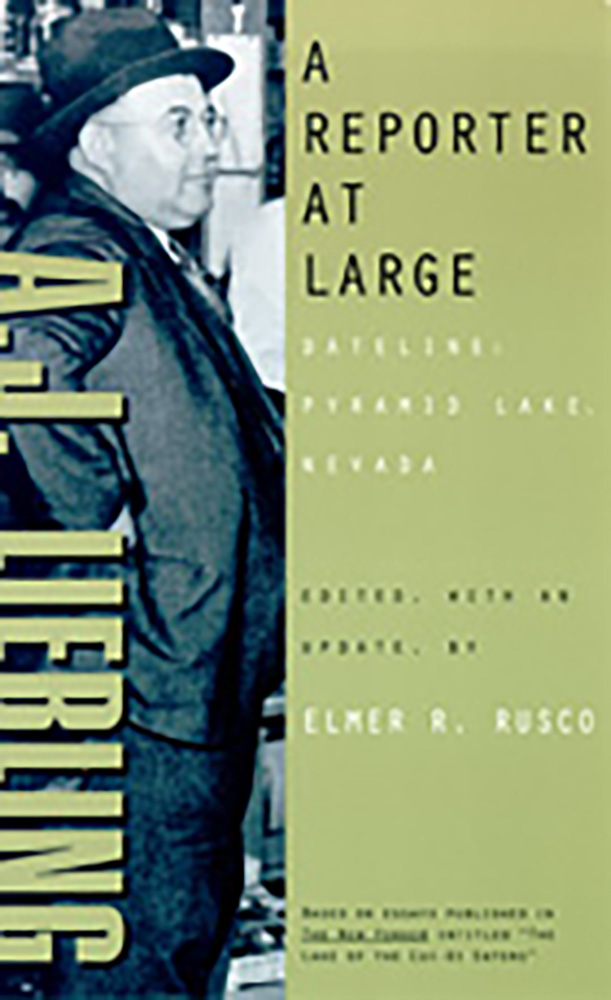 Reporter At LargeDateline: Pyramid Lake, Nevada$21.95
Author:
Aj Liebling
Editor:
Elmer R. Rusco
Format: Paper
Pages: 192
ISBN: 9780874173413
Published Date: 1999
In 1949, renowned journalist A. J. Liebling came to Reno to obtain a divorce, which required that he establish residency in Nevada for a period of six weeks. Liebling stayed at a guest ranch on the shores of Pyramid Lake. While there, his reporter's curiosity was engaged by a bitter dispute raging between the Paiutes and non-Indian squatters who were claiming the most agriculturally productive lands of the reservation and the waters feeding the lake that was the economic and spiritual heart of the Paiutes' ancient culture.
Liebling recorded the litigation over the fate of the Pyramid Lake Reservation lands in a series of articles published in The New Yorker in 1955. Reprinted here in their entirety, the essays discuss the affair in detail, following it from the shores of the lake to the halls of Congress, and introducing readers to the colorful world of 1950s Nevada. This is a valuable record of one of Nevada's most enduring and significant debates over the uses of the land and the precious water that nourishes it. Introduction by Elmer R. Rusco.
Author Bio
A. J. Liebling (1904-1963) was a journalist whose biographer proposed "may well have been the greatest reporter of his time." He wrote widely on many subjects, including politics, boxing, and World War II, and much of his work remains in print even many years after his death.

Elmer R. Rusco is Professor Emeritus of History at the University of Nevada, Reno. In 1998, he was honored by the Reno/Sparks chapter of the NAACP with a Lifetime Achievement Award for African American History.
 
Reviews
"A Reporter at Large presents Liebling's vivid chronicle of one of Nevada's most significant land use debates." —Publishers Weekly
Publishers Weekly
"Liebling is poetic in describing the beauty of the land, insightful in recalling the assortment of local characters, and acerbic in recounting the conflict over the Indian land and the political machinations of local politicians to accommodate commercial interests. The collection shows the wit, research, and detail for which Liebling is well known." —Booklist
Booklist
"More history should be like this, and more reporting too." —Las Vegas Life
Las Vegas Life