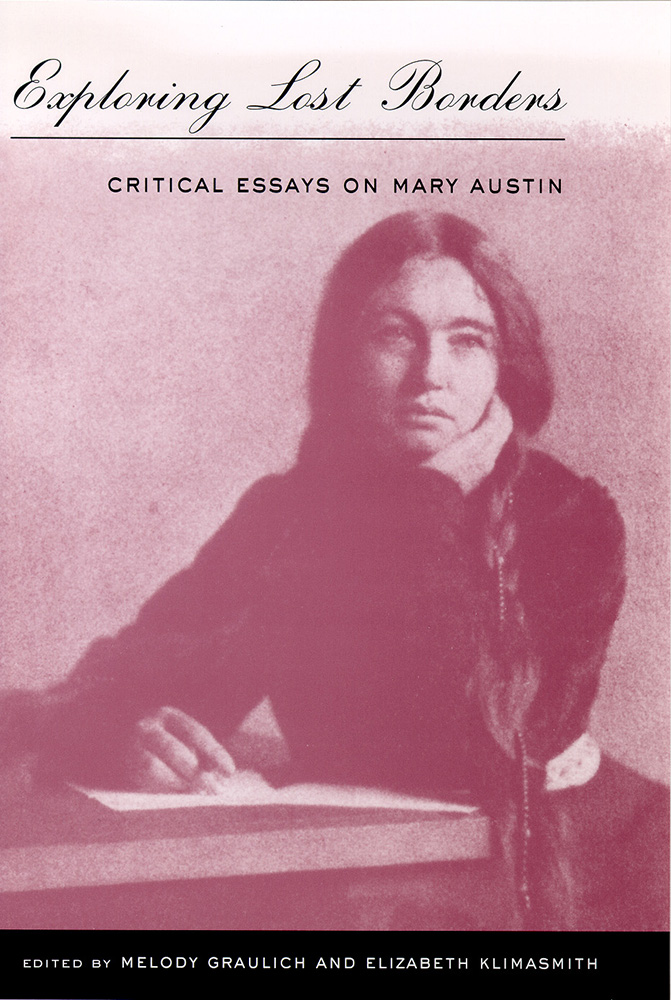 Exploring Lost BordersCritical Essays On Mary Austin$41.95
Editor:
Melody Graulich
Editor:
Elizabeth Klimasmith
Format: Cloth
Pages: 336
ISBN: 9780874173352
Published Date: 1999
This is the first book-length collection of essays on Mary Austin's work that covers the range of her writing in varied genres. Austin is revealed as a writer wrestling with issues that continue to challenge us today, including water in the arid West; social and environmental justice as it relates to indigenous peoples, women, and the working class; and the consequences of rigidly hierarchical thinking for western lands and people.
Author Bio
Melody Graulich 
is a professor of English at Utah State University and the editor of 
Western American Literature
.
Betsy Klimasmith
 is an Assistant Professor of English at the University of Massachusetts, Boston. A recipient of a National Endowment for the Humanities fellowship, she co-edited 
Exploring Lost Borders: Critical Essays on Mary Austin
 with Melody Graulich (1999). Her most recent book is 
At Home in the City: Urban Domesticity in Modern American Literature and Culture
 (University Press of New England, 2005).  
Reviews
"In a combination of vibrant prose and inclusive commentary, Temple succeeds in conveying what the whole collection fast accomplishes: presenting the remarkable diversity of a larger-than-life figure in all her contradictions and complexity. . . . Exploring Lost Borders is an important addition to Austin studies and sets a high standard for forthcoming criticism." —Ann Merrill Ingram, Legacy, 2000