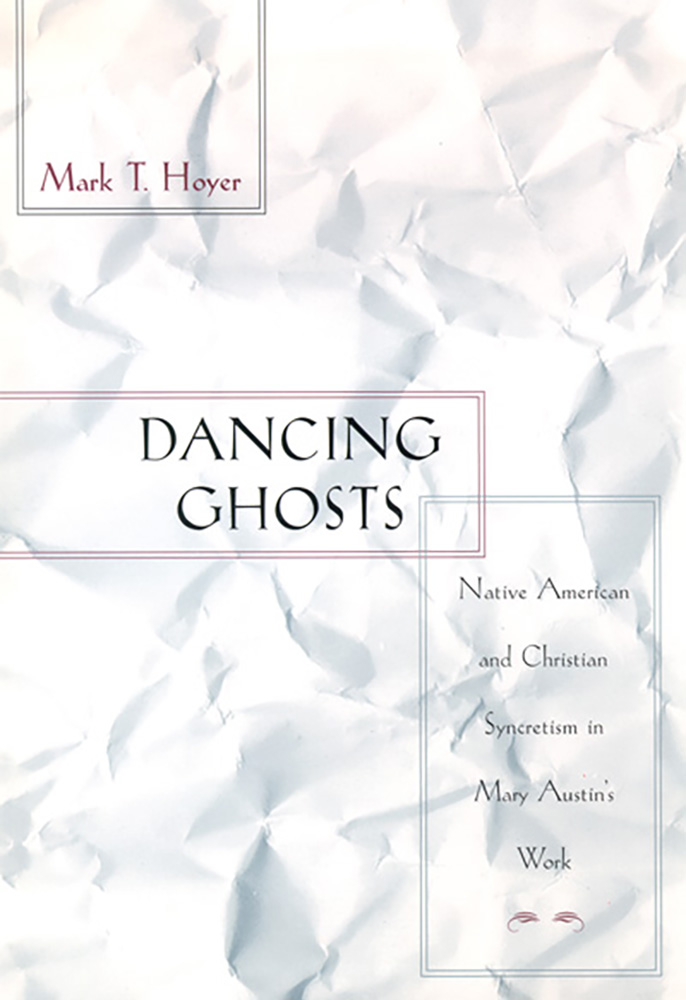 Dancing GhostsNative American And Christian Syncretism In Mary Austin'S Work$34.95
Author:
Mark T. Hoyer
Format: Cloth
Pages: 240
ISBN: 9780874173123
Published Date: 1998
A significant and innovative contribution to Austin studies. How did an Illinois Methodist homesteader in the West come to create one of the most significant cosmological syntheses in American literature? In this study, Hoyer draws on his own knowledge of biblical religion and Native American cultures to explore Austin's creation of the "mythology of the American continent" she so valued. Austin lived in and wrote about "the land of little rain," semiarid and arid parts of California and Nevada that were home to the Northern Paiute, Shoshone, Interior Chumash, and Yokut peoples. Hoyer makes new and provocative connections between Austin and spiritual figures like Wovoka, the prophet of the Ghost Dance religion, and writers like Zitkala-sa and Mourning Dove, and he provides a particularly fine reading of Cogowea.
Author Bio
Mark Hoyer is the Chair of Critical Perspectives in the School of Extended Education at Saint Mary's College of California.
Reviews
"Dancing Ghosts is interdisciplinary, historically grounded American Studies scholarship at its very best. On one level, it offers a sophisticated, well-focused reading of the work of Mary Austin. On another, it provides readers with a wealth of information about western Indian tribes, particularly those from the Owens Valley, and offers a model for how American Indian studies ought to be done."—Melody Graulich, Editor, Western American Literature