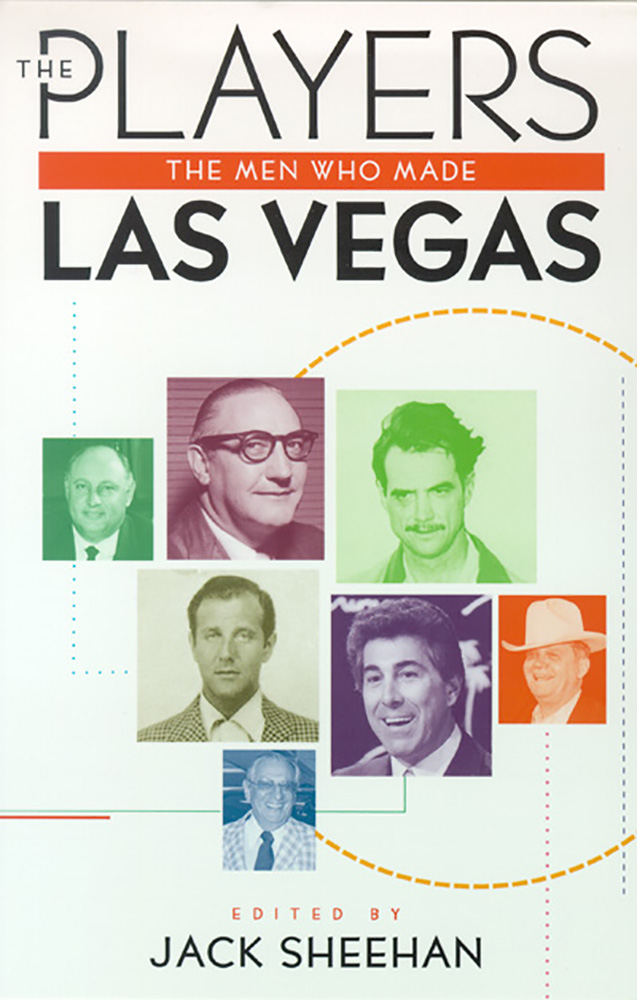 PlayersThe Men Who Made Las Vegas$21.95
Editor:
Jack Sheehan
Format: Paper
Pages: 240
ISBN: 9780874173062
Published Date: 1997
Las Vegas was largely shaped by a handful of colorful and astute casino operators who turned a dusty desert town into the gaudy, booming holiday mecca that it is today. The essays in this book introduce us to these players. We discover how early leaders like Cliff Jones, Moe Dalitz, and Benny Binion first grasped Las Vegas's potential as a center for high-stakes gambling, and we read of mobster Bugsy Siegel's efforts to bring to reality another man's dream of a glamorous resort-casino on a then-remote site at the edge of town. Other visionaries like Jay Sarno, Sam Boyd, and Jackie Gaughan helped turn casinos into the islands of fantasy, replete with lavish entertainment spectacles. The arrival of eccentric billionaire Howard Hughes introduced a new style of corporate management --one carried on by Kirk Kerkorian and Steve Wynn to an industry previously led by independent entrepreneurs and their families. In preparing their essays, the authors consulted a wide range of sources and conducted interviews with many of the surviving players and their families and associates. The result is an engaging, highly informative account of a city's growth through the visions, energies, and decisions of some remarkable gambler-businessmen.
Author Bio
Jack Sheehan, a Las Vegas resident and avid writer, has nine books to his credit, as well as contributed chapters and screenplays. Sheehan received the Nevada Film Commission Award for Outstanding Screenplay for Buddies; The Western States Outstanding Journalist Award for Feature Writing; and the Lowell Thomas Award for Best Travel Article in the U.S. for his essay, "The Loneliest Road in America."
Reviews
"The Players is a marvelous look at the history of Las Vegas and the achievements of some of the most insightful and imaginative individuals of the century." —Las Vegas Sporting News
"The Players represents a biographical portrayal of epic proportions." —Ely Daily Times