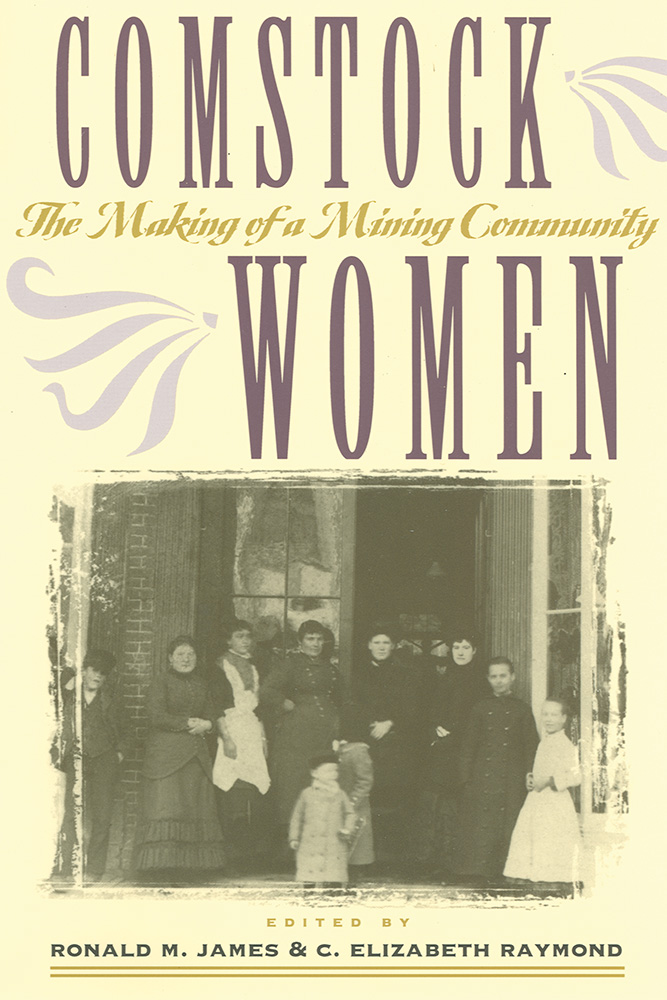 Comstock WomenThe Making Of A Mining Community$24.95
Editor:
Ronald M. James
Editor:
C. Elizabeth Raymond
Format: Paper
Pages: 408
ISBN: 9780874172973
Published Date: 1997
When it comes to Nevada history, men get most of the ink. Comstock Women is a collection of 14 historical studies that helps to rectify that reality. The authors of these essays, who include some of Nevada's most prominent historians, demographers, and archaeologists, explore such topics as women and politics, jobs, and ethnic groups. Their work goes far in refuting the exaggerated popular images of women in early mining towns as dance hall girls or prostitutes. Relying primarily on newspapers, court decisions, census records, as well as sparse personal diaries and records left by the woman, the essayists have resurrected the lives of the women who lived on the Comstock during the boom years.
Author Bio
Ronald M. Jamesis the author or co-author of ten books, and he received the Wilbur S. Shepperson Humanities Book Award in 1998. His articles on history, folklore, and archaeology have appeared in six countries, and he has lectured on western history throughout the nation. James also lectures occasionally at the University of Nevada, Reno in history and folklore. He is the chairman of the National Historic Landmarks Committee for the National Park Service, and he served as Nevada's State Historic Preservation Officer for three decades.
Elizabeth Raymond is professor of History at the University of Nevada, Reno. She received her PhD from the University of Pennsylvania. Raymond teaches undergraduate and graduate course work in U.S. history, including Social History, Intellectual History, Women and Families in the U.S., Colonial History, and a senior capstone course on Creating North American Landscapes. Graduate seminars include Nature and Culture in America, Gender in U.S. History, and U.S. Social History.
Reviews
"This book goes far in refuting the exaggerated popular images of women in early mining towns as dance hall girls or prostitutes. James and Raymond have written and collected a number of essays offering a much richer portrait of women and their activities in Virginia City, Nevada." —Library Journal
"Comstock Women is a thoughtfully conceived, solid contribution to the growing body of work on gender and western mining communities and an excellent book to teach students how to research and write community history." —Western Historical Quarterly
"Comstock Women is an engaging and highly informative book that not only illuminates the lives of women on the mining frontier, but also offers a picture of daily life in one of the West's best-known mining towns." —Woodland Democrat
"This interdisciplinary collection of essays uses techniques from anthropology, archaeology, and history to prove that women were not on the fringes of society in the West—they were at the heart of it. . . . The authors demonstrate the women's experiences in the West were significant, complicated and diverse; women's lives depended upon their class, ethnicity, skills, and adaptability. . . . Comstock Women offers this wonderful diversity of experiences to taunt future scholars to explore further." —The Journal of San Diego History