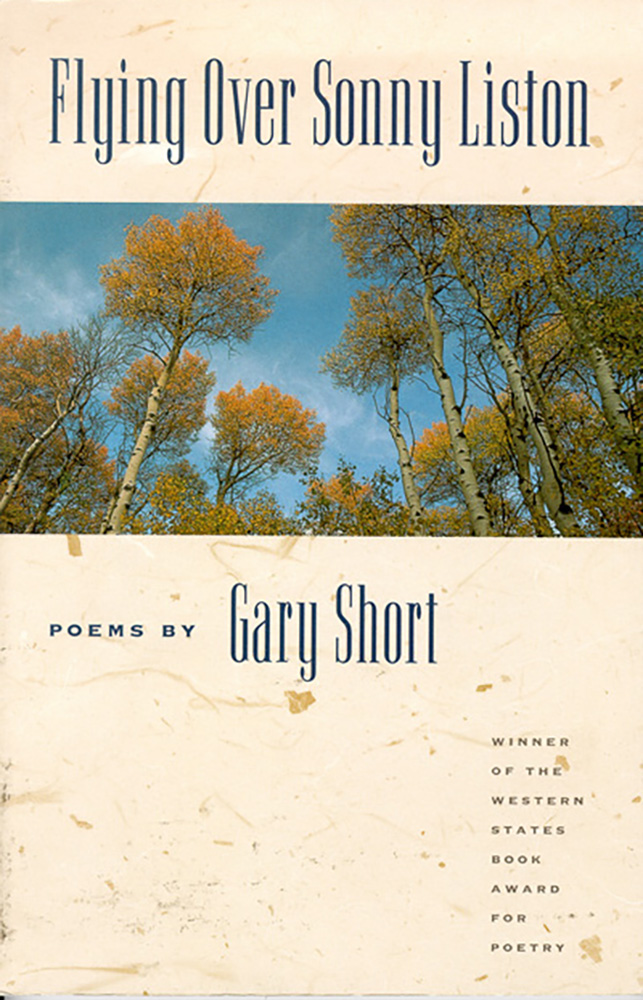 Flying Over Sonny ListonPoems$14.00
Author:
Gary Short
Format: Paper
Pages: 80
ISBN: 9780874172850
Published Date: 1996
Winner of the 1996 Western States Book Award for poetry, Flying Over Sonny Liston explores with courage, compassion, and bone-deep wisdom the complicated and sometimes heartbreaking task of being human in the modern West. Whether he writes about the tortuous interior landscape of the family or the abused terrain of the Nevada desert, Gary Short is unfailingly honest, tender, and gifted with a vision for the all-revealing detail, the larger, wrenching truth. Although many of the poems are about death or express a deep and painful anger, the book is about survival. We often find in these poems a movement from the dark into a blazing light of realization that acts as a counter to sorrow, from comprehension to forgiveness, and an awareness that the daunting challenge of being human is won not in loud victories but through the delicate graces of mercy, trust, and hope.
Author Bio
Gary Short is the author of 10 Moons and 13 Horses and Flying Over Sonny Liston, the latter winning the Western States Book Award for Poetry in 1996. He has been a writing fellow at the Fine Arts Work Center in Provincetown and a Stegner Fellow at Stanford. Short has taught at the University of Alaska, Fairbanks, and at Old Dominion University in Virginia. He currently divides his time between Virginia City, Nevada, and Panajachel, Guatemala.
Reviews
"Gary Short's poems live dangerously. They look hard at love and life and give us, finally, the gifts of beauty, honesty, and wisdom. … Reading this tender and powerful book, we are ourselves made more human, and more humane. We are gently and persuasively blessed." -Jury Report of the Western States Book Awards 1996
-Winner of the 1996 Western States Book Award for poetry