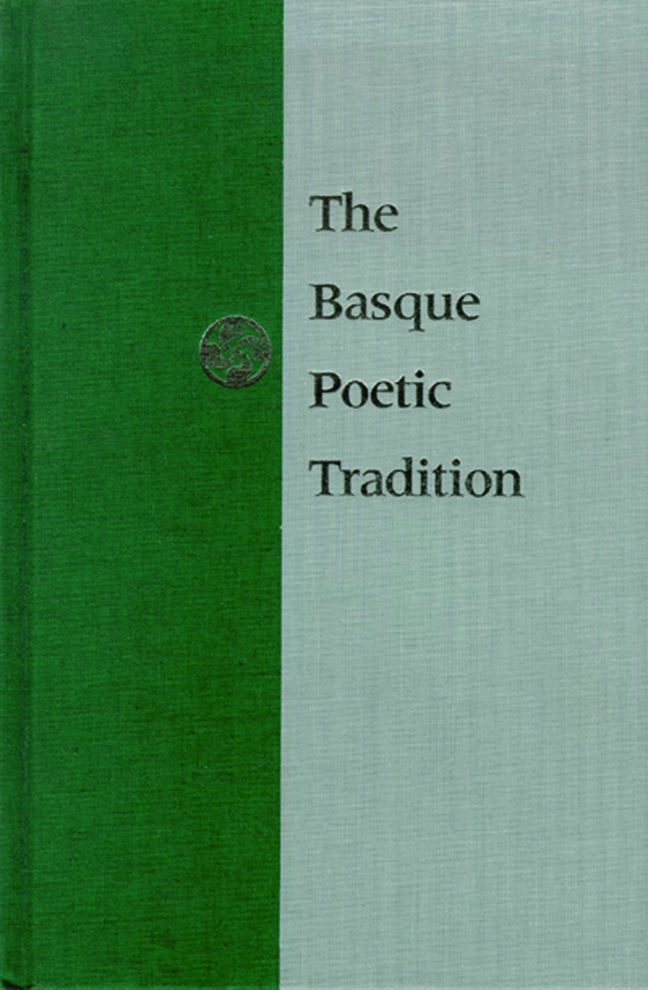 Basque Poetic Tradition$44.95
Author:
Gorka Aulestia
Author:
Linda White
Format: Cloth
Pages: 280
ISBN: 9780874172836
Published Date: 2000
Renowned Basque literary scholar Gorka Aulestia continues his path-breaking study of the literary heritage of the Basque people. In this collection of fourteen essays, he considers the legacy of great Basque poets and their contributions to the tradition, influence on successive poets, and their place in the world's poetry scene. Examining these poets and their work in the context of Basque cultural traditions and concurrent European literary movements, Aulestia sheds light on the colorful world of Basque poetry.
Author Bio
Gorka Aulestia was born in Ondarroa (Bizkaia). He is a graduate of the Seminary of Vitoria, the University of Deusto, and the University of Nevada, Reno, where he received a doctorate in Basque literature.
Reviews
"Aulestia's emphasis has always been pedagogical and his works fulfill what is still a necessary function in providing a point of departure, giving students the grounding that remains necessary before one can launch oneself into more abstract theoretical realms." —Journal of Spanish Cultural Studies, 2000