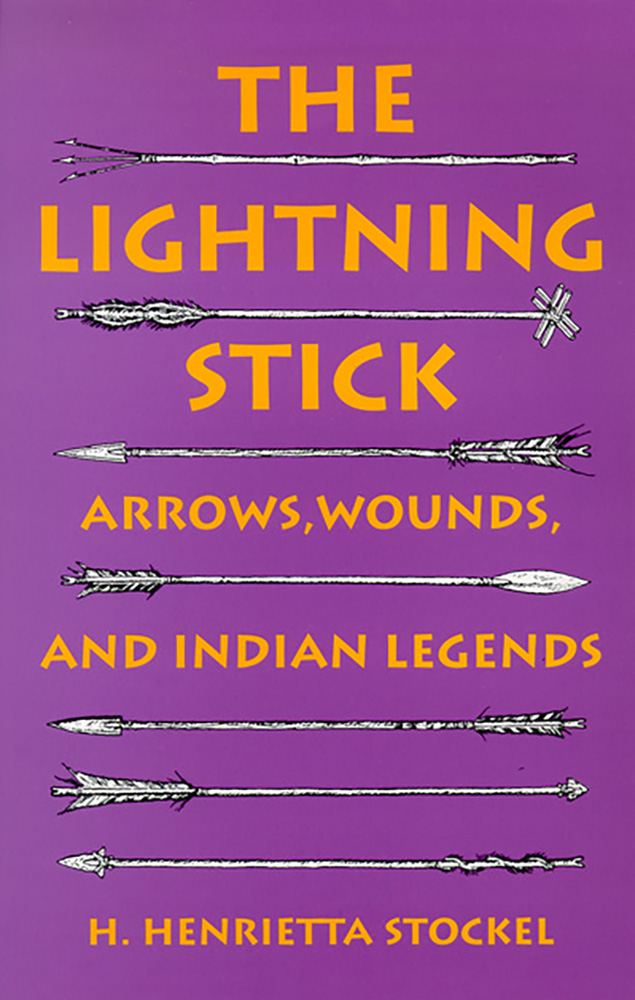 Lightning StickArrows, Wounds, And Indian Legends$24.95
Author:
H. Henrietta Stockel
Format: Cloth
Pages: 152
ISBN: 9780874172669
Published Date: 1995
More than simply a history of the bow and arrow, The Lightening Stick brings together a broad range of significant people and events, spiritual usages, medicinal treatments, and an unusual array of subject matter related to the weapon itself. Henrietta Stockel conveys a host of information derived from primary documents and provides readers with a fascinating book. Her descriptive storytelling—serious, humorous, and even gory at times—takes the reader from modern uses of bows and arrows (including a previously little-known incident in the atomic city of Los Alamos, New Mexico) to an early era of western history, before guns changed the frontier forever.
Author Bio
H. Henrietta Stockel was cofounder and member of the Board of Directors for the Albuquerque Indian Center and the author of several books.
Reviews
"Everything you ever wanted to know—and then some—about bow and arrow fighting, this book tells in gory detail about arrow wounds and their mid-19th century army field treatment. Not a book to be read just before dinner, this has to be the definitive treatise on the topic." —Books of the Southwest, September 1995
 
"The Lightening Stick is a fascinating book from beginning to end. By the time I finished it, I wondered why someone had not done such an obvious and important topic years ago. Stockel focuses on the American Indian bow and arrow in the trans-Mississippi West. Her broad-ranging ethnohistorical approach encompasses types of bows and arrows, their manufacture, their use in hunting and war, and the spiritual aspects surrounding these weapons that were so crucial to Indian survival for thousands of years. This approach allows Stockel to canvas the important, if grisly, subject of arrow wounds and their treatment by American Indians and by the Americans who fought them. While not always pleasant reading, Stockel's medical history of arrow wounds, like the rest of The Lightening Stick, is informative, eye-opening, and a significant contribution." —Joseph C. Porter, Journal of the West, October 1996