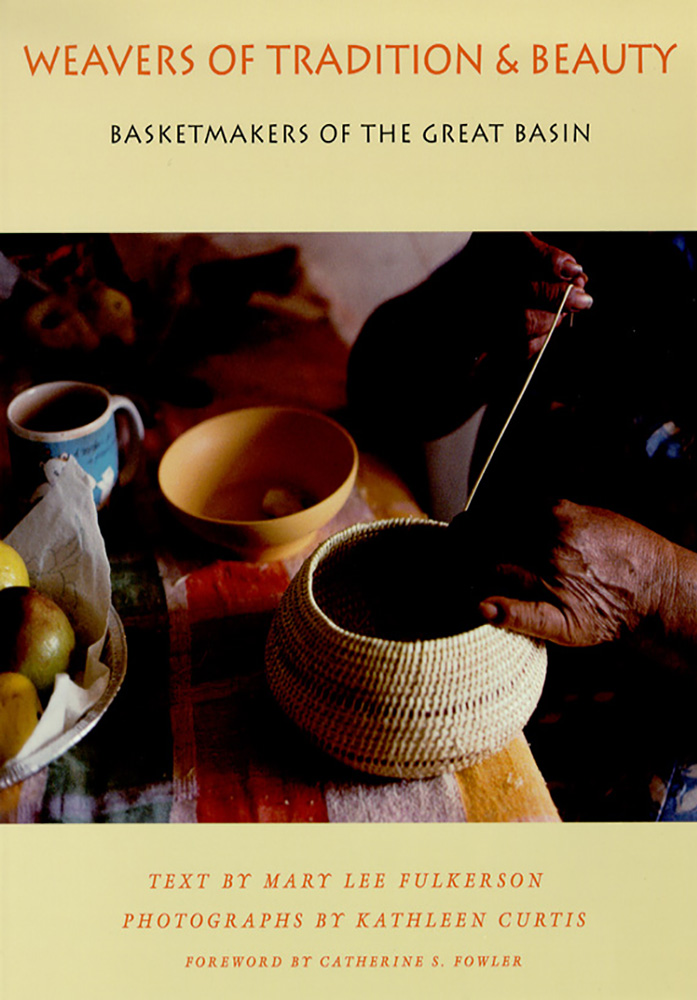 Weavers Of Tradition And BeautyBasketmakers Of The Great Basin$19.95
Author:
Mary Lee Fulkerson
Author:
Kathleen Curtis
Format: Paper
Pages: 184
ISBN: 9780874172607
Published Date: 1995
Weavers of Tradition and Beauty presents new information on contemporary Native American basketry of the Great Basin, largely from the viewpoint of the weavers themselves. In collecting their stories, Kathleen Curtis and Mary Lee Fulkerson traveled throughout Nevada, never dreaming their odyssey over back-roads and to reservations would stretch into years. Finding a deep connection to the people of the sage, the authors accompanied the weavers as they gathered and prepared their special willow, dyed the bracken fern root, and wove their baskets. Baskets—and the people who weave them—have always been revered and honored by Native Americans. Fulkerson and Curtis depict, in text and full color and black and white photographs, how their art prevails—even over adverse environmental, social, and economic conditions. Today, contemporary weavers continue their work by creating baskets in the manner of their ancestors. Teaching their children and grandchildren how to weave baskets, these artisans carry on a long and strong tradition. By documenting the basketry of Nevada's native people, the authors make a significant contribution in preserving this ancient and beautiful craft. Foreword by Catherine S. Fowler.
Author Bio
Mary Lee Fulkerson is a basket artist and a fourth generation Nevadan. Her works have been shown in numerous galleries and photographed for national publications. She received her BA in art from the University of Nevada, Reno.
Reviews