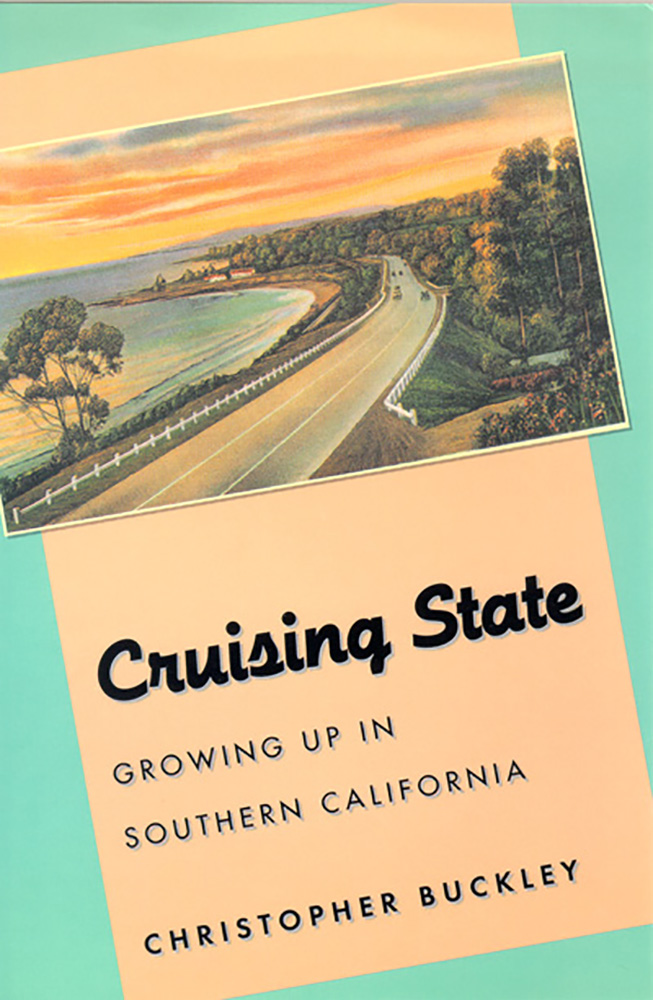 Cruising StateGrowing Up In Southern California$24.95
Author:
Christopher Buckley
Format: Cloth
Pages: 224
ISBN: 9780874172478
Published Date: 1994
Buckley takes the reader back to his childhood in Montecito, just outside of Santa Barbara, during the 1950s and 1960s. These eighteen essays are a chronicle of the rapid cultural and physical changes that coincided with his coming of age in California as a member of the baby boom generation. "I know it's simplistic," writes Buckley, "but nine out of ten days all I want to do is drive an old Chevy again, lean back against the wide bench seat, switch the AM radio on to a game, shift that 3-speed on the column, and cruise with the windows down." What Buckley calls the "fire at the edge of things"—the blindingly rapid changes during his lifetime in society, politics, and technology—glows brightly throughout the eighteen narratives in the book. Discussion of these issues takes place in the context of people's lives—either Buckley's or those of his friends—rather than in abstract terms. Cruising State is deeply personal, yet universal in appeal.
Author Bio
Though currently a professor at West Chester University in Pennsylvania, Christopher Buckley is a true Californian. Born and raised in Santa Barbara and Montecito, he grew up under the California sun and on top of the blue Pacific waves. He has published five books of poetry as well as being anthologized in a number of collections. He currently teaches graduate and undergraduate creative writing courses at West Chester University.
Reviews
"In these 18 delightfully fresh essays, reprinted from such journals as Cimarron Review and Denver Quarterly, California poet Buckley (Blue Autumn) recollects the 'cheap grace of youth'—in his case, the youth of a poet. He recaptures growing up in the '50s, '60s and '70s in the woodsy suburbs of Santa Barbara, discovering the 'speed, light, air and water' of surfing, 'no hands' bike racing and cruising in his '59 Chevy. In the midst of schooling and stockboy jobs, as a young man Buckley also showed a poetic bent, and later he taught creative writing. The essays end in praise of surfing, which for Buckley represents the good life—before the Vietnam War began, before crowded malls took root and heavy metal got its start." —Publishers Weekly
"Buckley has not written an old man's fond remembrance, but a middle-aged man's bittersweet look at youth just beyond reach and a time when life was more innocent." –Lin Rolens, Santa Barbara News-Press, January 7, 1996