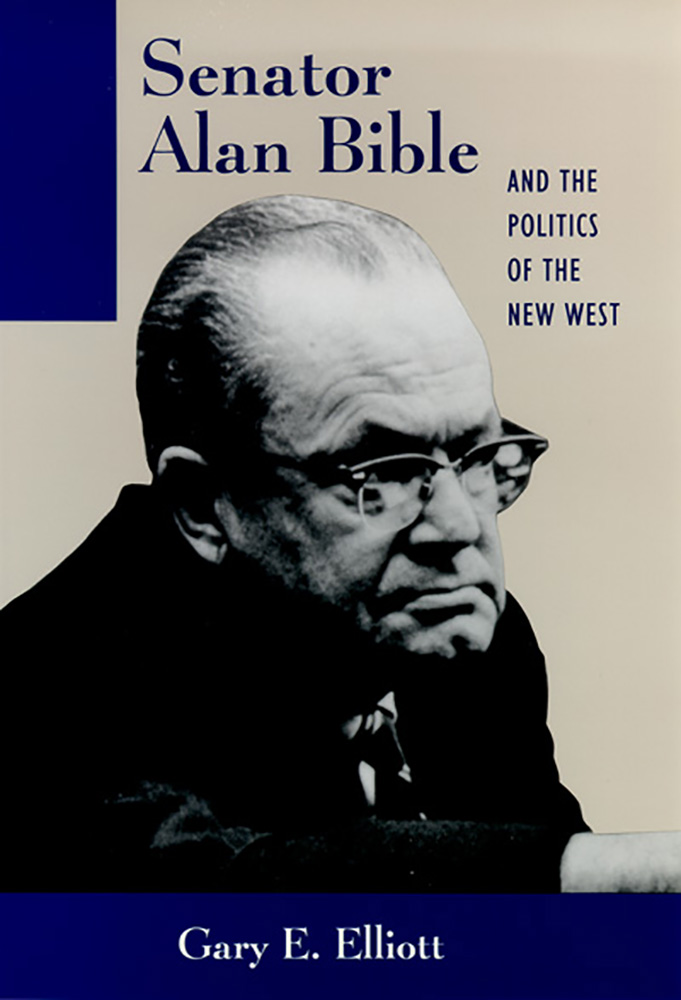 Senator Alan Bible And The Politics Of The New West$34.95
Author:
Gary E. Elliott
Format: Cloth
Pages: 296
ISBN: 9780874172409
Published Date: 1994
Alan Bible served Nevada for 20 years in the U.S. Senate, from 1954 to 1974. A protege of Pat McCarran's, Bible believed that "all politics is local" and that the needs of his constituents superseded all other political or economic considerations. He often considered himself to be an ambassador for the Silver State and had a profound impact on land-use policy. Bible used the cloakrooms of the Senate halls to his advantage, quietly manipulating legislation that brought millions of dollars to Nevada for every conceivable project that would bolster the economy.
Author Bio
The late Gary Elliott was professor of history at the University of Nevada.
Reviews
"Elliott's book illuminates the life of a dedicated United States senator, tenacious in fostering the welfare of his Nevada constituents, yet mindful of the national interest of all Americans. Quietly and persistently, Senator Bible forged the political alliances that insured a treasured park and recreation legacy throughout the nation for all generations." —George B. Hartzog, Jr. , Director, National Park Service, 1964-1973
 
"Watching a talented senator from a small state negotiate the limitations of his power makes good reading." —Hal Rothman, The Journal of American History, September 1995