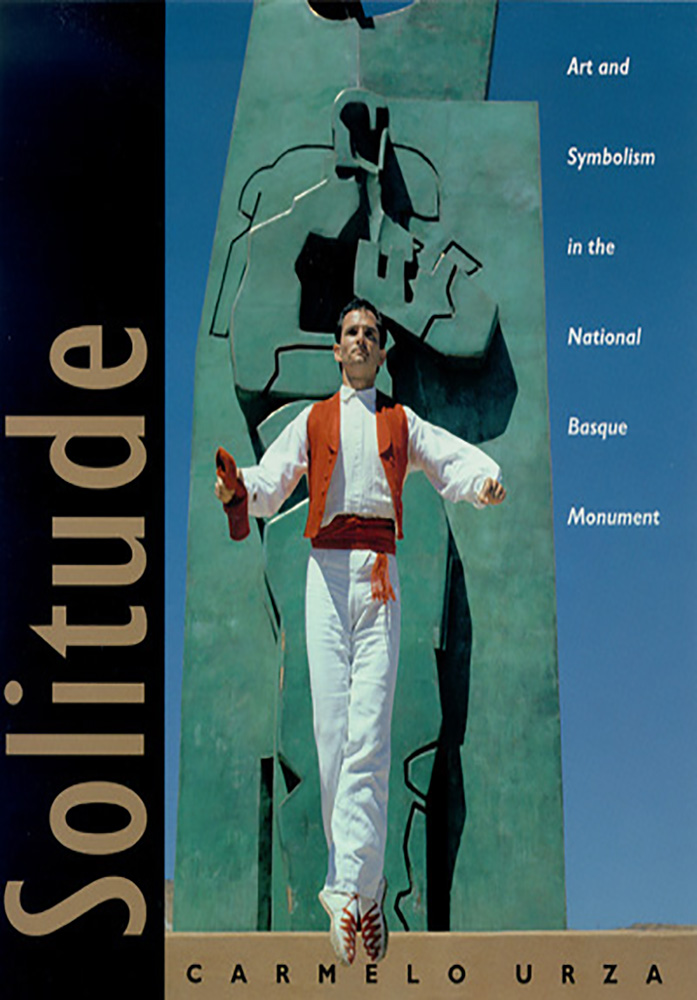 SolitudeArt And Symbolism In The National Basque Monument$34.95
Author:
Carmelo Urza
Format: Cloth
Pages: 168
ISBN: 9780874172058
Published Date: 1993
Urza discusses the genesis of the National Basque Monument to the Basque Sheepherder that is located in Reno, Nevada. He also describes the competition held to determine the monument's design and the debates arising from the modern sculpture created by renowned Basque artist Nestor Basterrextea. Urza examines the arguments of those who favored the selection of a figurative, traditional symbol and those who preferred a modern, forward-looking symbol. He utilizes this discussion to explore the evolution of Basque ethnicity and its relationship to society.
Author Bio
Carmelo Urza received his PhD in Spanish Language and Literature at the University of Iowa. He has served as Director of the University Studies Abroad Consortium (formerly Studies Abroad in the Basque Country) since 1982.
Reviews
"The National Basque Monument stands on the flanks of the Peavine Mountain overlooking Reno, and was inaugurated on 27 August 1989. This book by Carmelo Urza—himself a first-generation Basque immigrant who grew up on a sheep ranch in southern Idaho—is intended to provide the background to the project that realized the monument, and the Basque people in both the Old and New Worlds whom it symbolizes. Urza approaches his task in four stages, dealing first with the organizational aspects of the monument project itself, before outlining Basque history and immigration, especially their immigration to the US and work there as sheepherders. He goes on to link more recent developments in Basque culture in the Basque homelands with those in the New World, before finally giving an analysis of the monument itself as a symbol that acts as a visual and conceptual representation of many of these disparate elements. Urza served on the monument committee throughout the five years of planning and execution, and his account is both clear and absorbing, a glimpse at an unexpected facet of history though one that is bound to present-day practical considerations, as in the delicate diplomacy of the decision between representational or abstract art for the monument itself. The imposing symbolic figure of a sheepherder was created by the Basque artist Nestor Basterretxea, and its development, creation, and location—along with other elements of the monument site—are recorded in the fine black and white and color photographs that accompany Urza's text." —British Bulletin of Publications, October 1994
 
"In Solitude, Carmelo Urza gives an intriguing step-by-step account of the drama played behind the scenes: competitions, debates, and controversies over symbols and artistic styles—and finally, a brilliant solution to the heated arguments of traditional versus abstract art, which can be summarized in the words of Cervantes: