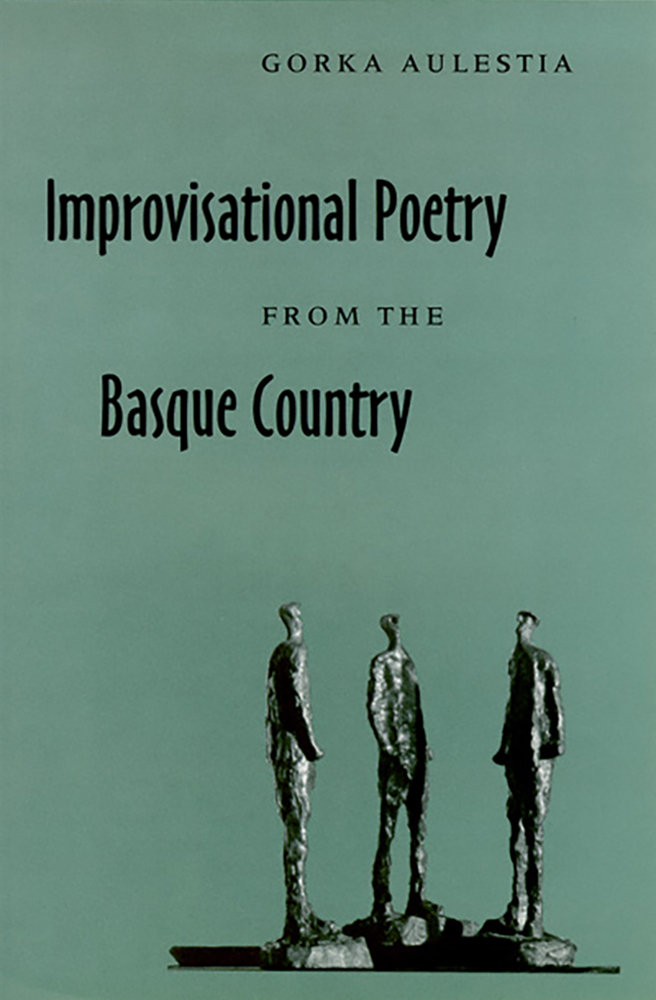 Improvisational Poetry From The Basque Country$44.95
Author:
Gorka Aulestia
Format: Cloth
Pages: 272
ISBN: 9780874172010
Published Date: 1995
Foreword by William A. Douglass Translated by Lisa Corcostegui and Linda White.Improvisational Poetry from the Basque Country introduces the Basque bertsolari to the English-speaking world and provides an understanding of an interesting cultural phenomenon—the artist in Basque society who is capable of improvising verse on any subject spontaneously and setting it to music. The tradition is at least several centuries old and runs the gamut from amateurish efforts to periodic national championship competitions. These competitions draw thousands of listeners and pack theaters while many other thousands tune their radios to the broadcasts of the performances. Aulestia takes a scholarly and in-depth look at the art of the bertsolari. In a fascinating text, the author examines the history of a tradition that is truly unique and completely Basque. He introduces and analyzes the performing styles of great bertsolariak, including Xabier Amuriza and Jon Azpillaga. From the bertsolari's roots in the old Basque Country to the social phenomenon it is today, Aulestia's look at the improvisational oral literature of the Basques is an essential addition to their written history.
 
Author Bio
Gorka Aulestia was born in Ondarroa (Bizkaia). He is a graduate of the Seminary of Vitoria, the University of Deusto, and the University of Nevada, Reno, where he received a doctorate in Basque literature.
Reviews