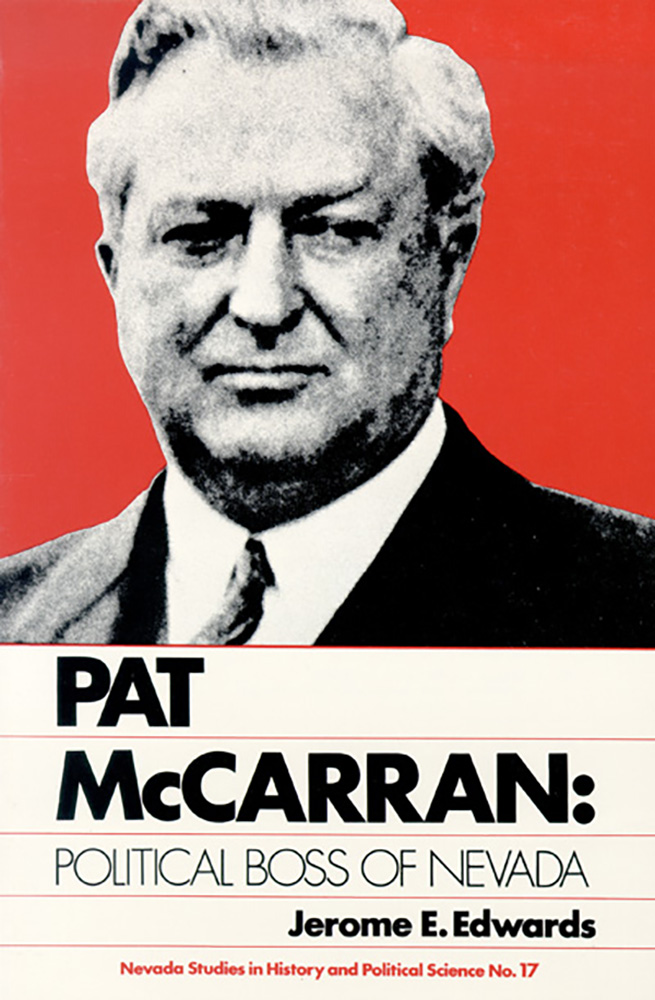 Pat MccarranPolitical Boss Of Nevada$16.95
Author:
Jerome E. Edwards
Format: Paper
Pages: 248
ISBN: 9780874170719
Published Date: 1982
Although Patrick A. McCarran represented one of the least populated states in the country, he gained a national reputation as a U.S. Senator from Nevada. He entered the political spotlight by locking horns with the Roosevelt and Truman administrations on foreign policy, internal security, and many domestic issues. His strategic use of committee assignments, coupled with a strong backing of loyal, home-state supporters, enabled him to achieve a powerful position in the government.
Within his native state of Nevada, McCarran constructed a machine designed to dominate the state's political and economic life. This domination, which extended to both political parties, was built on personal favors for constituents, shrewd use of patronage, rewards for friends, and inevitable punishment for those suspected of being enemies. Ironically, the Senator employed the same tactics that others had once used against him to stymie his own early political efforts.
This work discusses the Senator's background, his rise to power, and his methods of establishing political domination. Personal correspondence, excerpts from speeches, newspaper editorials, and interviews all help bring to life a colorful account of a controversial, driven man who held the levers of political control in Nevada during the early twentieth century.
Author Bio
Jerome Edwards is an Emeritus Professor of the Department of History at the University of Nevada, Reno. He specializes in the history of Nevada, US diplomatic history, and US Constitutional history.
Reviews
"Although much has been written about McCarran, this is the first published biography. The author . . . explains that it is not a personal or comprehensive political biography: 'This is a case study of how a single individual dominated an entire state.' Edwards concentrates in this scholarly, well-written study on a fascinating and little-known facet of McCarran's career."—Pacific Historian
 
"Edwards has crafted a useful monograph based on papers of U.S. Senator Patrick McCarran and other manuscripts. Scholars of Nevada politics will doubtless tap this writing extensively." —The Western Historical Quarterly