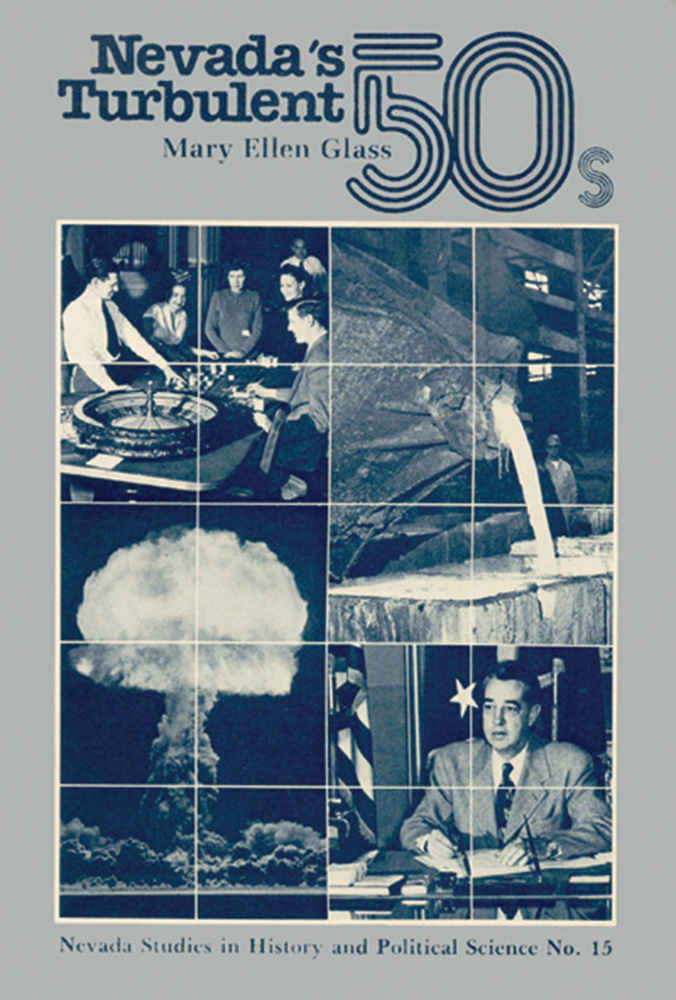 Nevada's Turbulent 50'SDecade Of Political And Economic Change$14.95
Author:
Al Glass
Author:
Mary Glass
Format: Paper
Pages: 152
ISBN: 9780874170627
Published Date: 1981
The 1950s marked a period of significant changes for Nevada--gambling came under national and local scrutiny, atomic bombs were tested regularly near Las Vegas, and labor disputes made national headlines. Glass examines the events of the decade and their impact on Nevada and on the rest of the country.
Author Bio
Mary Ellen Glass (1927-2007) was a distinguished and beloved Nevada historian. Mary Ellen was a native of Reno, Nevada, born March 31, 1927. She received her master's degree in history and political science in 1962. A life member of Phi Kappa Phi, she started the Oral History Program at the University of Nevada in 1964. She remained as the head of the program until her retirement in 1983.
Reviews
"This study is solid, informative, and provocative. Glass draws her judgments boldly, the way historians should, and keeps her narrative on a fast-moving track—no small task for a manuscript that emphasizes the political and economic. Her characters are vividly drawn. Her focus is consistently sharp." —Stanford J. Layton, The Business History Review, Winter 1983