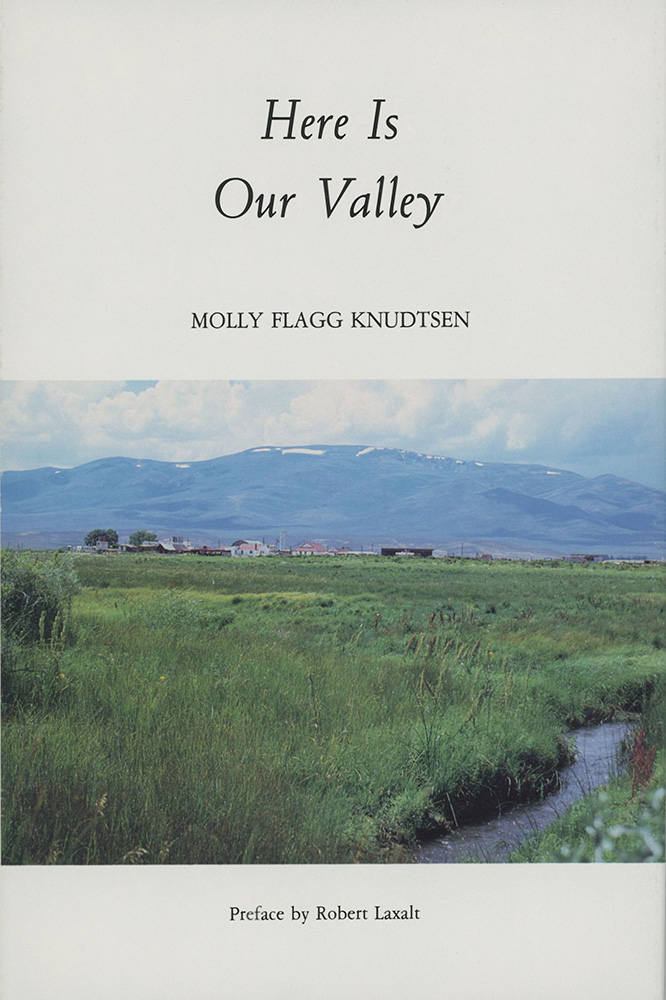 Here is Our Valley$12.95
Author:
Molly Flagg Knudtsen
Preface:
Robert Laxalt
Format: Cloth
Pages: 128
ISBN: 9780790992525
Published Date: 1991
Molly Knudtsen, a long-time resident of central Nevada, brings her years of experience as a rancher and writer together in this personal portrait of Grass Valley in central Nevada.
This is a story of the ranches in the valley—big and small, past and present. The author writes of the complexities, hazards, and heartbreak involved in the ranching business. She touches on the natural beauty of the region, its geology, and its archeology. But most of all, the book is a story of the people who have lived in this remote area.
The colorful characters of the valley are brought to life—Slim Maine, Big John, Ansolabehere, and the remarkable Miss Addie. Many people have come and gone in Grass Valley—primitive Native Americans, prospectors, rustlers, and gunmen. Some of the exceptional women of the ranches, and their abilities in managing the family spreads, are also included. Preface by Robert Laxalt.
Author Bio
Molly Flagg Knudtsen (1915-2001) was a New York debutante, Nevada cattle breeder rancher and regent of the University of Nevada system from 1960-1980. She helped shape the university system's growth, including the establishment of the Desert Research Institute, the founding of the Anthropology Department, and the College of Agriculture's Knudtsen Resource Center is named after her. She attended Foxcroft School in Virginia and King's College, University of London. Her life-long love of horses started early, when she learned to ride —side-saddle —in Central Park as a child. She later learned English- and Western-riding styles and raised and trained throughbred horses.
Reviews
"Entertaining and informative … of interest to students of many aspects of this state."
—Reno Evening Gazette
 
"Tales of the 'men and women who left their mark on the valley' are inextricably woven against the backdrop of the tranquil and rugged valley snuggled neatly in the pocket of central Nevada."
—Reese River Reveille