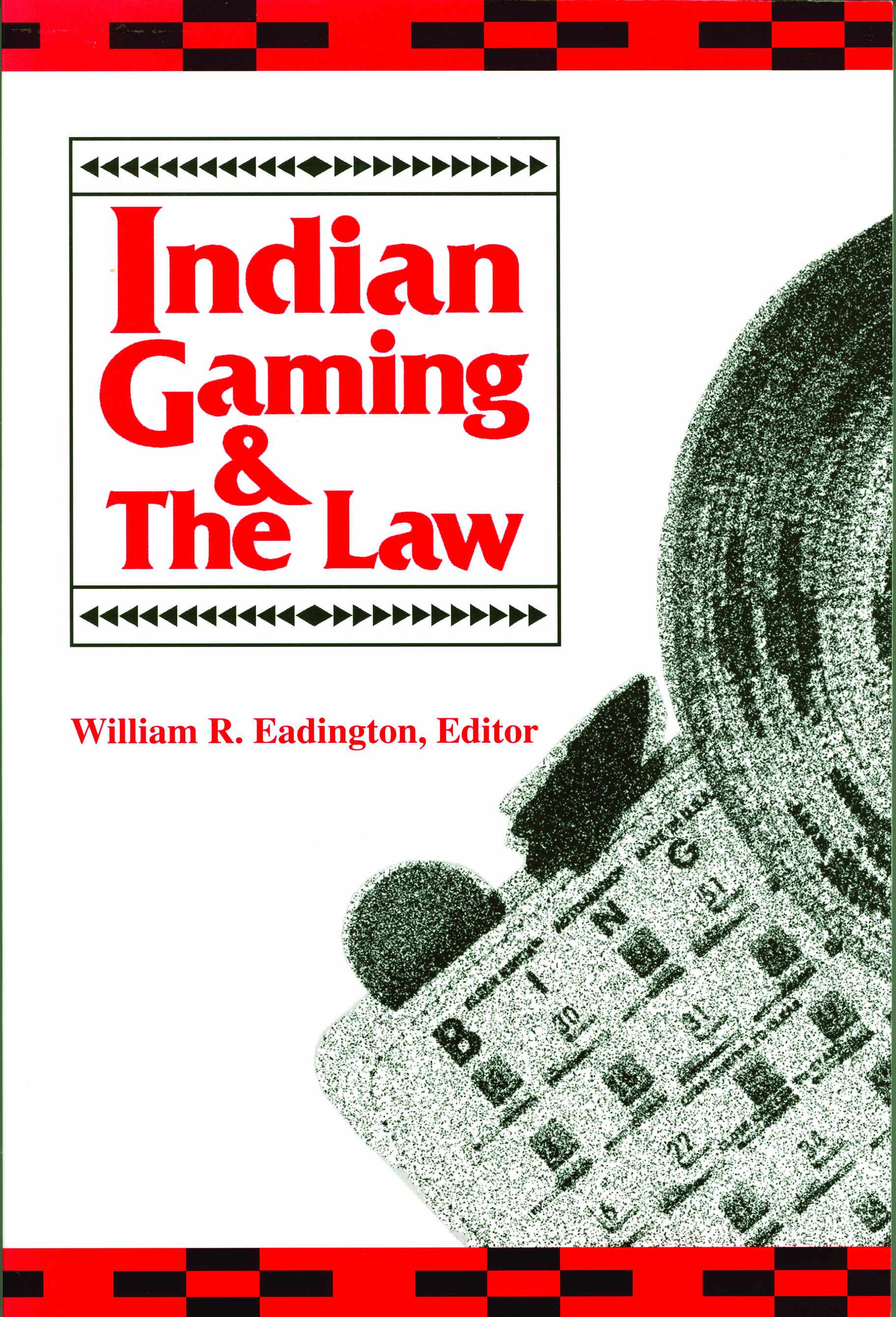 Indian Gaming And The Law$14.95
Editor:
William R. Eadington
Format: Paper
Pages: 298
ISBN: 9780942828429
Published Date: 2002
This book is a compilation of select papers and comments presented during the North American Conference on the Status of Indian Gaming, held in 1989 in Reno, Nevada, shortly after the passage of the Indian Gaming Regulatory Act (IGRA). It also includes the complete texts of the Supreme Court's Cabazon decision (1987), IGRA (1988), and the 1999 California (Davis) Compact. In the fifteen years since the passage of the IGRA, Indian gaming, especially casino gaming, has spread significantly. A total of 330 Indian gaming facilities were in operation in 28 states in 2002, generating about $14.5 billion in gross gaming revenues. This represented about 35% of all casino revenues and about 20% of all legal commerical gaming revenues in the United States for that year. Indian gaming is the fastest growing sector of legal gaming in the country. The story that has unfolded around Indian gaming has been dramatic, controversial, and diverse. Fundamental issues such as Indian sovereignty, defining what is a gaming device, and the relationships of tribal governments to state and federal government have been revisted time and again. Various Supreme Court rulings have clouded public policy issues surrounding Indian gaming. Congress has still not revisited the 1988 Act, in spite of the Act's perceived weaknesses and shortcomings. Indian Gaming & the Law offers a snapshot of the attitudes, projections, predictions, fears, and assessments that prevailed in the early discussions of what Indian gaming might do for and to tribes. Distributed for the Institute for the Study of Gambling.
Author Bio
William R. Eadington (1946-2013) earned his BA from Santa Clara University and his M.A. and Ph.D. in Economics from Claremont Graduate School. He was professor of economics and founding director of the Institute for the Study of Gambling and Commercial Gaming at the University of Nevada, Reno. One the most influential scholars in establishing the academic study of the gaming industry, he was the first holder of the Philip G. Satre Chair in Gaming Studies, established in 2004. He was inducted into the American Gaming Association's Hall of Fame in 2011 for his scholarship on the economic and social impacts of commercial gaming, and in 2012 he received the Goldman Lifetime Award for Advocacy from the National Council on Problem Gambling for his lifetime of work addressing problem gambling.
Reviews