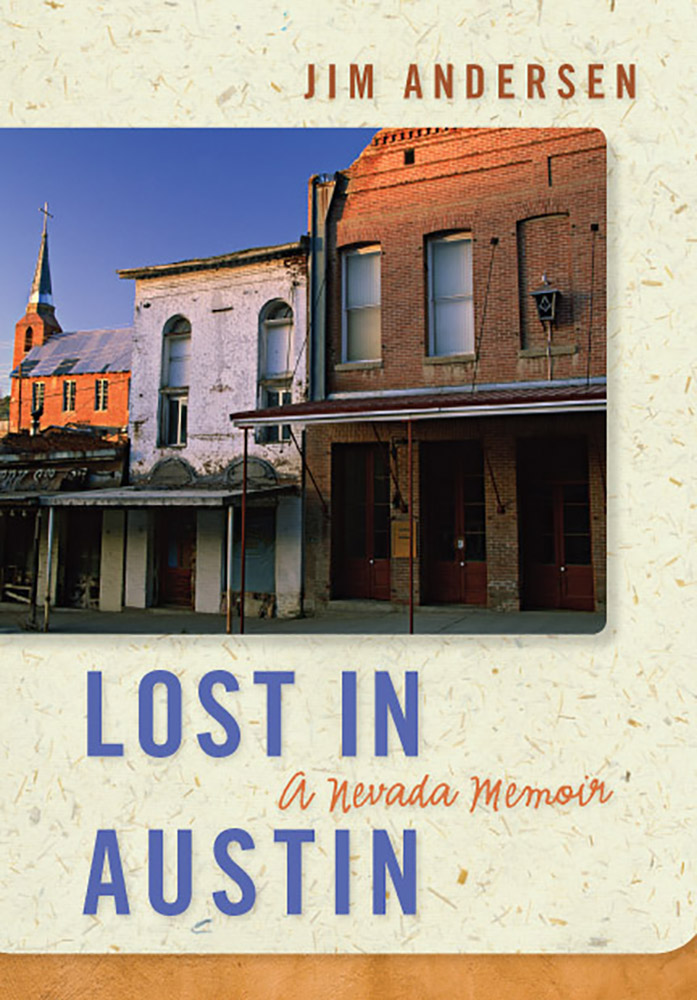 Lost in AustinA Nevada Memoir$21.95
Author:
Jim Andersen
Format: Paper
Pages: 152
ISBN: 9780874177879
Published Date: 2009
In 1974 Jim Andersen and his wife, tired of the congestion and high taxes in California, decided to start a new life in rural Nevada. They settled on Austin, a town of about 250 people perched on a mountainside along the legendary Highway 50, "the loneliest road in America." In the middle of the nineteenth century, Austin was a free-wheeling boomtown at the center of a silver bonanza. By the time the Andersens arrived, it had shrunk to a quiet, isolated community of self-sufficient souls who ran their lives, economy, and local government their own way, with ingenuity, wit, and a certain disregard for convention. Andersen's account of his life in Austin is a charming, sometimes hilarious account of city folks adapting to life in a small town. He addresses such matters as making a living from a variety of odd jobs, some of them odder than others; serving as a deputy sheriff, deputy coroner, and elected justice of the peace, and administering Austin's unique version of justice; raising a family; finding ways to have fun; and exploring the austerely beautiful backcountry of central Nevada. He also introduces some of Austin's residents and their stories, and describes the way the community comes together for entertainment or to respond to crises.Lost in Austin is fascinating reading for anyone who cherishes nostalgic memories of living in a small town, or who contemplates moving to one. It offers an engaging portrait of a Nevada that exists far from the glitz and glitter of Las Vegas and Reno, "a happy Bermuda Triangle" where rugged individualism and community spirit flourish amidst sagebrush and vast open spaces.
Author Bio
Jim Andersen has followed a range of occupations in Austin and elsewhere. For several years he wrote newspaper columns about Austin for the Battle Mountain Bugle and the Reese River Reveille. He also served as tribal judge for the Yomba Shoshone Tribe. In 2007 the Nevada Supreme Court appointed him a senior justice of the peace of the Nevada Court System.
Reviews
"I found Jim Andersen's Lost in Austin absolutely delightful. The book gives a whimsical account of life in rural Nevada as lived by a California transplant who flees the urban scene in the mid-1970s. Andersen's anecdotes are charming, his details compelling and warm. Together, the self-deprecating tone and the obvious love for Austin and the author's life there combine to portray a modern-day pioneer's search to find a home in the West." - Ann Ronald, author of Earthtones: A Nevada Album