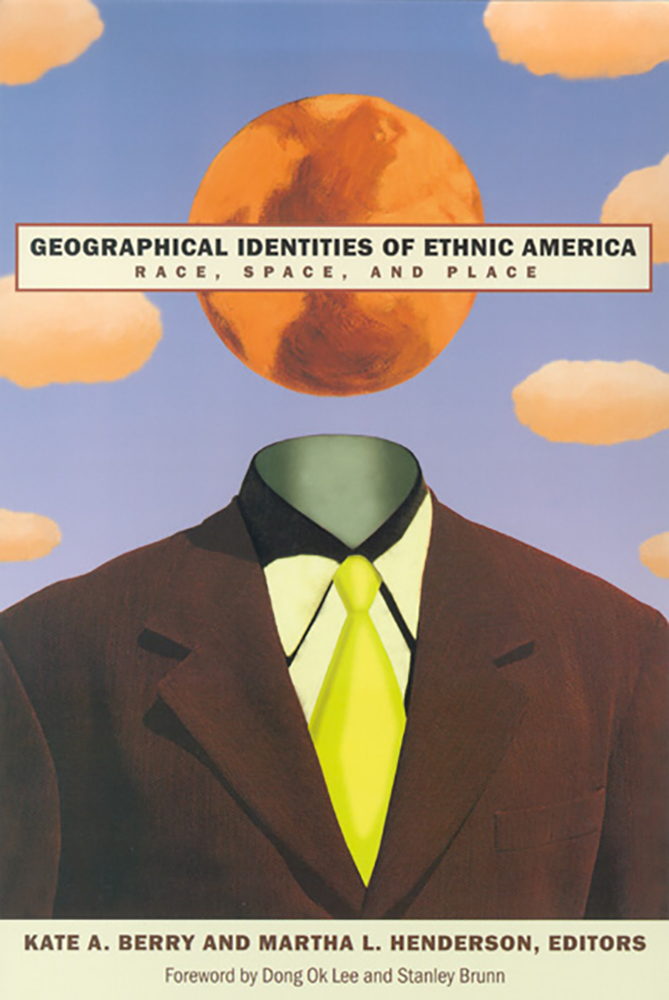 Geographical Identities Of Ethnic AmericaRace, Space, And Place$29.95
Editor:
Kate A. Berry
Editor:
Martha L. Henderson
Format: Paper
Pages: 328
ISBN: 9780874174878
Published Date: 2001
Twenty distinguished geographers examine the ways in which place fashions, recreates, and contextualizes human identity in North America. This volume discusses themes of population and habitat, displacement and circulation, resources and economic survival, through the experiences of several ethnic minorities. It covers such topics as Samoan communities in urban Southern California, South Asian migration to Canada, Native American health-care systems, and public housing for African Americans. Supported by statistical tables and graphs, maps, and photos that reflect a wide range of theoretical and historical approaches, the essays examine such topics as immigration, housing, and landscapes, complemented with discussions of religious ceremonies, women and marriage-mate selection, resource conflicts, health care, and social networking.
Author Bio
Kate A. Berry is associate professor of geography at the University of Nevada, Reno. Her research interests include indigenous peoples, race, and ethnicity, and environmental issues in the western United States.

Martha L. Henderson is a professor of environmental studies at Evergreen State College in Olympia Washington. She specializes in cultural landscapes, community-based urban agriculture, and the geography of American Indians.
Reviews
"Geographical Identities of Ethnic America adds significantly to the literature on ethnic geography." -Ira M. Sheskin, The Professional Geographer, February 2003
The Professional Geographer
This is a worthwhile resource for researchers as well as upper level undergraduate and graduate students. The research is thorough, clearly written, and soundly constructed within the geographical framework of modern geographic study. Each author provides a review of literature placing their study within the context of the larger body of existing research and offering ideas for future scholarship." -Angie Cope, Journal of Cultural Geography
Journal of Cultural Geography