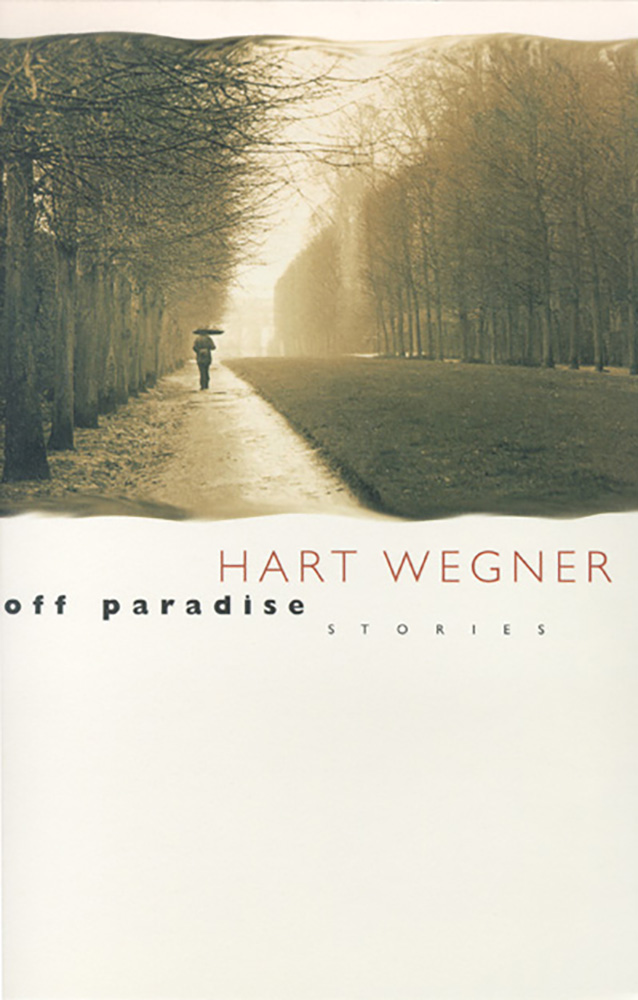 Off ParadiseStories$17.00
Author:
Hart Wegner
Format: Paper
Pages: 224
ISBN: 9780874174861
Published Date: 2001
Martin, the central character of Hart Wegner's powerful short-story cycle, is a middle-aged German emigre who has found a home, of sorts, in the isolated and often surreal setting of contemporary Las Vegas. Exiled at the end of World War II with his parents from their beloved Silesia, the family struggles to come to terms with the turmoil of history and memory while they cope with the challenges of assimilation in an alien setting.

In stories that range from the Nevada desert to the lost world of prewar Silesia, Wegner explores, through the perspectives of Martin, his aging parents, and their small circle of fellow emigres, the intricate tapestry of the exile experience--childhood recollections of the vast and fertile plains of East Germany and the shelter of comfortable and loving homes, memories of the horrors of war, the guilt and terror and despair of displacement, the frustrations of finding one's way in a new and alien culture, the precious ties of family and longtime friendship. And most of all, loss--the loss of home; of an identity formed by an ancient language, the details of a shared culture, and a common sense of past and of future; of loved ones; and finally, and most tragically, of memory itself.

Wegner's characters are vividly and bravely human, bitter, tender, despairing, and full of hope. And ever-seeking a new home, a new place in which to belong after their long sojourn in the wilderness. The inner world of the exile has never been examined with such sympathy, such clarity, or such eloquence. 
Author Bio
Hart Wegner is professor of German, Comparative Literature, and Fim Studies at the University of Nevada, Las Vegas, and chairs the Department of Film, which he founded. His first collection of stories, Houses of Ivory, was published in 1988. A native German speaker, Wegner has attracted national notoriety for his stories written in English. His fiction has been published in distinguished literary journals, and he has received numerous grants and awards such as inclusion in the Pushcart Prize and Best American Short Stories. In 1990 he was the first foreign-born writer elected to the Nevada Writers Hall of Fame. 
Reviews
"As in his debut collection, Houses of Ivory, Hart Wegner continues to examine unmined territory in Off Paradise. He is interested in Christianity and disruption, and writes with the exile's amazing sense of something you might call 'place misplaced.' The people in his fiction are at home and not at home, to equal degrees, in a world the form of which is shocking only because Wegner makes it so with his deft and unerring prose." -- Richard Wiley
"Intricately layered, interconnected--damasked--the excellent stories in Hart Wegner's Off Paradise speak both to and for all expatriates, which we all are, if not in place like his characters Martin and Ala and Mother and Father, then certainly in time. Read these stories slowly, savoring each one, the way Martin savors the blueberries he eats in the Carlyle Hotel in New York City with his old Army friend Josef. You will remember them." -- John Irsfeld
"Few writers master a second language; still fewer appreciate two very divergent cultures. Wegner's beautifully crafted tales do both, letting us share a self-exiled East German family's (really the author's) deep nostalgia for their lost Silesian younger years while adapting to a new life in Nevada." -- Armand Singer