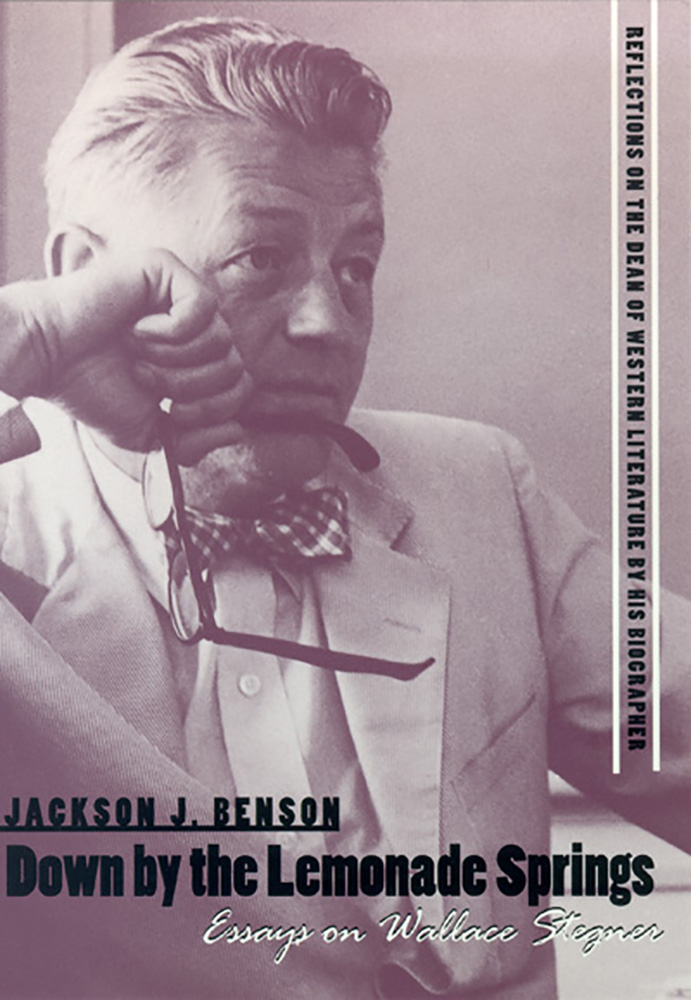 Down By The Lemonade SpringsEssays On Wallace Stegner$24.95
Author:
Jackson J. Benson
Format: Paper
Pages: 192
ISBN: 9780874174465
Published Date: 2001
Jackson J. Benson, the noted literary biographer and critic, offers a collection of essays on novelist Wallace Stegner. Stegner's fiction was frequently autobiographical, and Benson's essays evaluate the man, his work, and the close connections between the two. In mid-career Stegner became a spokesman for the burgeoning environmental movement, and Benson evaluates this aspect of his career, as well his work for racial equality. These collected essays go beyond Benson's biography of Stegner to explore various aspects of the writer in greater detail.
Author Bio
Jackson J. Benson was professor of Enlgish and comparative literature at San Diego State University until his retirement in 1997. He is the author of twelve books on modern American literature and currently divides his time between Las Mesa, California, and a cabin in the northern Sierra Nevada.
Reviews
"Quite simply, Jackson Benson is the best-versed specialist we have on Stegner, whom I consider the best of our recent Western writers. The collection links a superb critic/biographer with a premier western writer. These essays reveal the strengths of Benson's approach to Stegner. Not only does he provide revealing commentaries on the best-known of Stegner's novels, nonfiction, and short stories, he also furnishes new material on Stegner's role in conservation and environmental efforts, his less recognized writings, and his friendship with Robert Frost." —Richard Etulain, author of Stegner: Conversations on History and Literature
"As Benson traces Stegner's development as a writer, he argues that Stegner truly developed his artistic voice late in his career, with the publication of his final four novels. Benson pays particular attention to what many believe to be Stegner's masterpiece, Angle of Repose (1971), as well as personal doubts that Stegner wrestled with throughout his career. Benson takes great pains to cover all sides and thoroughly addresses criticism of Stegner's work. This well-balanced biography is not afraid to shed a critical eye on Stegner and will be of great interest to Stegner fans and literary scholars alike." —Brendan Dowling, Booklist
"These well-seasoned Lemonade reflections are going on my shelf, right next to Benson's big biography.Down by the Lemonade Springs ought to be shelved within easy reach in all our public libraries, and in quite a few private ones, too. It is a good addition." —Russell Burrows, Utah Historical Quarterly, Summer 2002
"Readers of these essays will likely fall into two groups: those who have already read much of Stegner's work and those who will." —James W. Thomas, Pacific Coast Philology, 37 (2002)
"Jackson J. Benson has done it again. Down by the Lemonade Springs is a thoughtful, thoroughly researched and well-written book on one of the most important western authors of our time." —Paul Strand