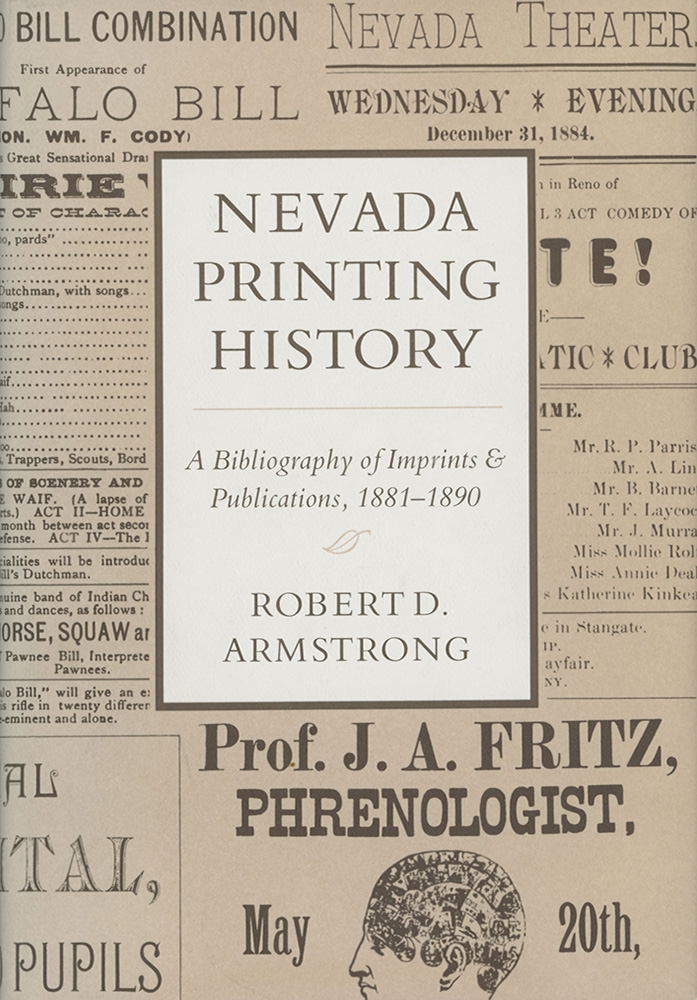 Nevada Printing HistoryA Bibliography Of Imprints And Publications, 1881-1890$50.00
Author:
Robert D. Armstrong
Format: Cloth
Pages: 408
ISBN: 9780874171242
Published Date: 1991
A detailed look at Nevada's printing history from 1881 through 1890. With over 1400 entries describing books, pamphlets, broadsides, state and local documents, fraternal and church publications, and a variety of other printed matter, this intriguing compilation serves as the companion volume to Armstrong's Nevada Printing History, 1858-1880. Armstrong includes annual summaries of events affecting the printing trade in Nevada as well as the locations and kinds of printing technology in use. This second volume also documents the planning and erection of a state printing office. Of particular interest are the summaries of individual publications that provide the reader with a picture of social, economic, and political viewpoints of the period. The author's research led him to more than 125 public institutions over a period of nearly twenty years. Historians, bibliographers, students of printing history and practice, collectors of Western Americana, antiquarian booksellers, and librarians will find this book to be an invaluable guide to Nevada's printing, its printers, and its history.
Author Bio
Robert Armstrong was formerly Special Collections Librarian and University Archivist at the University of Nevada, Reno. He has published a number of scholarly articles on Nevada printing and bibliography.
Reviews
"Armstrong has prepared an exceptionally careful and detailed analysis of Nevada printing for a single decade. In addition, he has a talent for bringing history to life. The book itself is a fine example of printing." —Margaret McKinley, ARBA