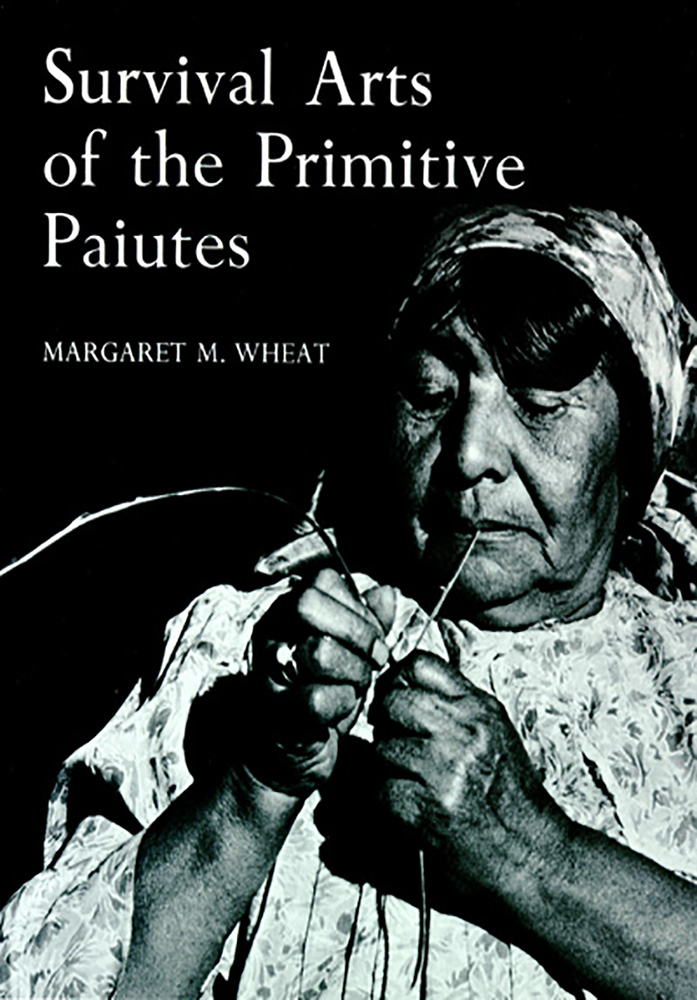 Survival Arts Of The Primitive Paiutes$24.95
Author:
Margaret M. Wheat
Format: Paper
Pages: 140
ISBN: 9780874170481
Published Date: 1977
With over 24,000 copies in print, this bestselling book tells how the Paiutes survived in the harsh Nevada climate. Chronicling food-gathering methods, basket weaving, hunting, skinning, and working with rabbit skins, this book serves as an invaluable reference on early Paiute culture. Any inquiring person who has worked with the Native Americans of the West will testify to the difficulties of obtaining the information he seeks. They are an old and proud and reserved race, and acceptance of outsiders is not freely given. In her twenty years of painstaking work with the Northern Paiutes, Margaret Wheat earned that full measure of acceptance. She tells the story of the generation of Native Americans whose lives were changed forever by the arrival of pioneers and prospectors in 1849.
Author Bio
Margaret Marean Wheat (1908-1988) was a native Nevadan, born in Fallon. She attended the University of Nevada, where her bent of interest was geology. She served with the U.S. Geological Survey in 1947, was a field worker in archeology for the Nevada State Museum, and undertook projects in water resources for the Desert Research Institute of the University of Nevada. Wheat also had the unique experience of being a fire-lookout in the Toiyabe National Forest. Though she described herself as an "amateur anthropologist," her work with Native Americans earned her the respect of her academic colleagues.
Reviews
"A rare contribution to the photo documentation of the technology of the Northern Paiute . . . beautiful . . . imaginative." —American Anthropologist
"A complete description of the arts that are rapidly disappearing as the old [Paiutes] die." —Pacific Historian
"A deeply heartwarming and rewarding work." —Arizona Highways